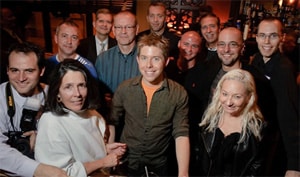 "The former staff of the Washington Blade remains united and DC
Agenda represents our effort at continuing the important mission and
work of the Blade. It will grow and evolve to include a much larger and
more diverse group of voices. But the core of the Washington Blade's
work remains unchanged. We will cover Congress, the White House, the
LGBT rights movement, the D.C. marriage fight, local hate crimes and
other political issues important to the LGBT residents of the city. It's been a tough week for us, but we are buoyed by the outpouring
of support from people all over the city and beyond. We welcome and
need your help and will respond to each offer as soon as possible.
Thank you to all who have pledged to stick with us, especially our
advertisers. Please visit savetheblade.com for updated information on
DC Agenda or to make a gift to support the new venture."