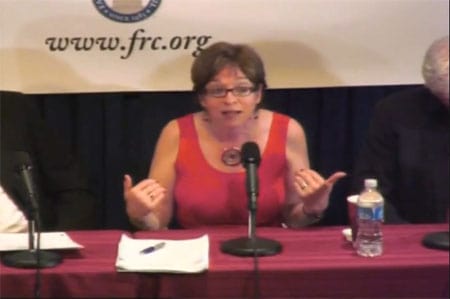 Obama's Equal Employment Opportunity Commission nominee Chai Feldblum's hearings are scheduled for this Thursday, and according to the Victory Fund, Republican Senators and right-wing religious wingnuts (more specifically the Family Research Council's Tony Perkins) are preparing to unleash "Armageddon" to foil the nomination.
Feldblum would be the first openly LGBT person to serve on that commission.
Says the Victory Fund: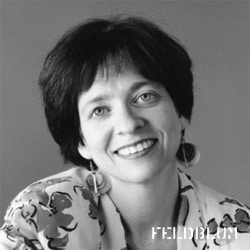 "They plan to paint her as an anti-religious extremist whose confirmation would threaten religious liberty. Feldblum, a Georgetown Law School professor and longtime legaladvocate for the LGBT community, helped to draft language for theoriginal Employment Nondiscrimination Act.  One of many Web sitesdedicated to her defeat laid out the right's argument against her confirmation:

Feldblum intends to use her position of influence as EEOC commissioner to force private institutions to follow her radical vision of society, through the enforcement of aggressive and intrusive employment non-discrimination laws.

She is a master at using the language of moral imperatives to further her agenda.

Feldblum is a lesbian activist who supports government recognition of gay marriage as a way to convey approval of gay relationships and homosexuality in general. She has also argued for the equality of "polyamorous" relationships and almost any conceivable sexual relationship to traditional marriage–a position squarely out of line with American tradition, principles, and the mainstream of public opinion.

Far from believing that government should not be involved in private relationships, she is a champion of government interference in moral and religious traditions where they intersect with her personal crusade.
The Family Research Council has edited a video from a forum she appeared at for the group, and heavily edited it to make Feldblum's views appear radical.
Watch it, AFTER THE JUMP…
You can see the original video and how they edited it over at Good As You.