With "kill the gays" bill looming, a gay wedding in Uganda.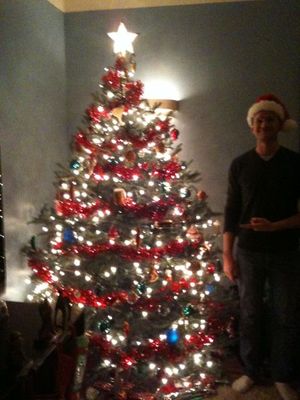 Neil Patrick Harris' balls are hung.

96 members of Congress request 2009 'Don't Ask, Don't Tell' discharge data from Defense Secretary Robert Gates.

Why does it seem really hard to trust Brittany Murphy's husband?

D.C. asks judge to dismiss challenge to marriage equality law: "The plaintiffs, led by local pastor Bishop Harry Jackson, are seeking to get their proposed ban on gay marriage on the ballot. They are suing after the Board of Elections and Ethics turned them down.
City lawyers filed a response Friday. They say the ballot initiative would violate the city's Human Rights Act because it seeks to deny benefits on the basis of sexual orientation."

Anti-socialist Michele Bachmann got $250K in federal farm subsidies.

Balloon boy family slapped with $42,000 bill.

Man jailed for eating last wild Indochinese tiger in China: "Four villagers who helped Kang dismember the tiger and ate its meat were also sentenced from three to four years for 'covering up and concealing criminal gains,' the report said.
Kang was also fined 480,000 yuan ($70,000).
The Indochinese tiger is on the brink of extinction, with fewer than 1,000 left in the forests of Laos, Vietnam, Cambodia, Thailand and Myanmar."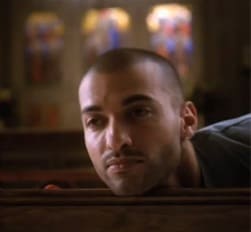 Nurse Jackie cuts gay character played by Haaz Sleiman: "Originally, we had intended Mo-Mo to be Jackie's best friend, but as
season one progressed, other characters naturally evolved into that
role."

Shady Claus?

Australian dad forced son he feared was gay to have sex with prostitute: "The father drove his son to the motel and paid the prostitute in $50 notes.
The prostitute took the boy into a motel room while the father waited on a balcony.
The dad walked in and out of the room to check on his son and told him he wanted to see a used condom as proof that they'd had sex."

Xtina in fender bender.

Minnesota Governor Tim Pawlenty goes off on anti-LGBT discrimination, crossdressing teachers and more: "My general view on all of this is that marriage is to be defined as
being a union of a man and a woman. Marriage should be elevated in our
society at a special level. I don't think all domestic relationships
are the equivalent of traditional marriage. Early on we decided as a
country and as a state that there was value in a man and a woman being
married in terms of impact on children and the like, and we want to
encourage that."