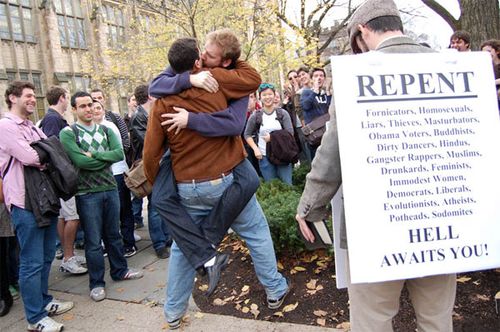 Love this photo – by Daniel Carvalho at the Yale Daily News.
Apparently, 25-year-old evangelical preacher Jesse Morrell has been attracting a crowd on campus:
"While Morrell failed to attract much attention from passersby during his first two days on campus, on Thursday afternoon, about 100 Yalies gathered to watch him rail against moral corruption at Yale. Several of those gathered wondered aloud if Morrell actually believed the things he said, and others heckled during his sermon, while others still took photos and videos on their cell phones. 'It seems like he's really enjoying this, frankly,' Jeremy Poindexter '11."