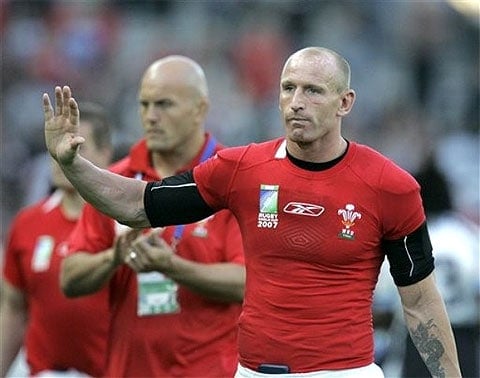 Wales rugby legend and fullback for the Cardiff Blues Gareth Thomas has joined the few high-profile athletes who have come out of the closet during their career, telling the Daily Mail he's gay: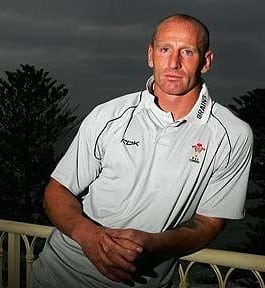 "I've been through all sorts of emotions with this, tears, anger and absolute despair. I wasn't sure if I ever wanted to let people know, and, to be honest, I feel anxious about people's reactions and the effect it might have on my family. It's been really tough for me, hiding who I really am, and I don't want it to be like that for the next young person who wants to play rugby, or some frightened young kid. I don't know if my life is going to be easier because I'm out, but if it helps someone else, if it makes one young lad pick up the phone to ChildLine, then it will have been worth it. My parents, my family and my friends all love me and accept me for who I am, and even if the public are upset by this, I know the love of those people who mean the most to me will never change. I'm not going on a crusade, but I'm proud of who I am. I feel I have achieved everything I could ever possibly have hoped to achieve out of rugby, and I did it being gay. I want to send a positive message to other gay people that they can do it, too."
Much more at the Daily Mail…
Former Australian rugby star Ian Roberts, who came out late in his career in 1995, told the Sun Herald: "It's great that the times have allowed for it. It's so bewildering to me that other people haven't allowed for that to happen to themselves. There are so many gay sportspeople … gay people playing league. I'm just like, 'How can you be controlled by all these other people?' It doesn't have to be a problem, as long as you don't allow it to be a problem. I think it's great … at long last someone else has done it! It's almost like, that's the breaking of the ice for me. The fact that someone else has done it, it shows that it can happen and it does happen."