William Brown Jr. was sentenced yesterday for the 2007 murder of Ryan Keith Skipper after being convicted last month: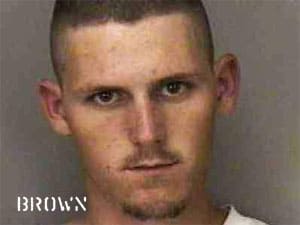 "Brown, 23, was given two life sentences Tuesday for his part in the robbery and stabbing death of Ryan Skipper, who attended Lakeland's Traviss Career Center.
His co-defendant, Joseph 'Smiley' Beardon, 24, already is serving a life sentence after he was found guilty of second-degree murder and other charges in February.
Prosecutors labeled the case a hate crime, saying the two men considered Skipper an easy target robbery because of his sexuality.
The state initially sought the death penalty against Brown, but when that threatened to delay the trial, Skipper's family agreed to let prosecutors move ahead without the death penalty.
Pat Mulder, Skipper's mother, said Tuesday that she was relieved to see the case end, though she's uncertain whether Brown understands what he has done. 'He stole my heart when he killed my son,' she said after the hearing."
In March 2007, Skipper's body was found by the side of a rural road in central Florida with more than 20 stab wounds.
His car and laptop had been stolen. The car was abandoned and recovered
by authorites, who reported that the assailants had attempted to set it
on fire but did not succeed. They had also cut out a seat belt because
it was so bloody they couldn't clean it. Bearden, then 21, and William David Brown Jr., then 20, were later arrested and indicted for the killing. A witness brought in by authorities at the time told police that Brown had killed Skipper because he was gay.