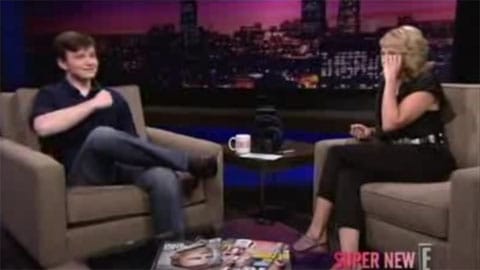 Chelsea Handler interviewed Glee's Chris Colfer on Chelsea Lately last night and after discussing their weak bladders she went straight for his sexuality.
Said Handler, "Your character on the show's gay. We know that you're gay. That's good for you. Congratulations. Don't be shy about that. Seriously. You shouldn't be shy about that because everytime…an actor like you is helping a zillion other people that are scared to talk about their sexuality so good for you."
Said Colfer: "You know what my answer to that question was prior to coming out  — was that I was straight as every other actor in Hollywood."
Answered Handler. "I don't know who you're referring to. I've never seen Valkyrie."
Watch, AFTER THE JUMP…