Cleveland's City Council added transgender people to the list of those covered by the city's anti-discrimination laws in housing and employment, the Plain Dealer reports: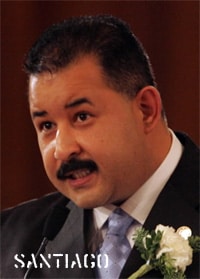 "Existing city codes prohibit businesses from denying jobs or housing to
citizens for reasons of age, race, religion or sexual orientation. Activists in the lesbian, gay, bisexual and transgender community
had lobbied for more than a year to include gender identity and
expression. The unanimous vote was the latest step the council has taken to
demonstrate a more tolerant atmosphere — one that helped the city land
the 2014 Gay Games, an international competition." … Santiago, the council's first openly gay council member, urged his colleagues to continue fighting for equality. Voters recently denied his bid for a second four-year term. 'I hope the new council coming on board will help this legislation
evolve,' Santiago said Monday during a meeting of the council's Finance
Committee, which reviewed the measure."
Gay publication Spangle writes: "As many as 100 supporters filled the cavernous council chamber with
applause — twice. President Martin Sweeney wryly explained to audience
members that the first round of cheers accompanied a motion to suspend
the rules, so moments later — upon actual passage — supporters upped
their joyous expression with a standing ovation…But an amendment to exclude bathrooms, locker rooms and showers from the protections weakened the bill. 'It's
not perfect,' said Sue Doerfer, executive director of the LGBT
Community Center of Greater Cleveland. 'It is not a perfect piece of
legislation.' That was a sentiment echoed by one of the bill's
sponsors, Councilman Joe Cimperman, who said the discrepancy regarding
some public accommodations will be re-examined in 2010. Ahead of the
vote, however, he spoke with his usual passion: 'It seems a wind of
equality is blowing … Cleveland will continue to be a beacon for the
people of Ohio.' When we spoke at the Gay Games pep rally in
September, Cimperman promised that transgender legislation would pass
by the end of the year — and by a larger margin than the
domestic-partner registry, he reminded me tonight. He was right on both
counts (the registry earned approval with a 13-7 margin)."