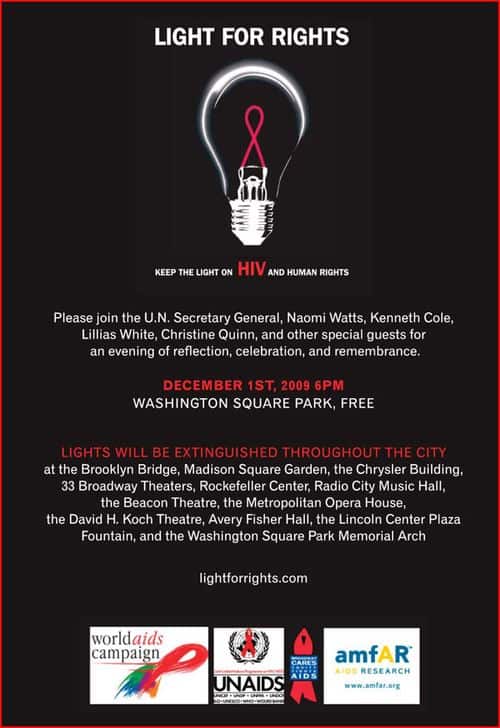 New Yorkers, if you're looking for something to do today marking World AIDS Day, there will be a ceremony at 6 pm at Washington Square Park. Check THIS link, or the one at the top of our site for events in other cities.
I'll be updating this post throughout the day with items related to World AIDS Day.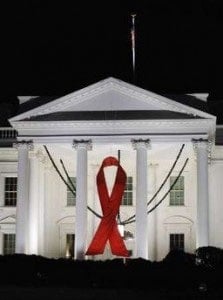 Two-story AIDS ribbon adorns the White House. It will remain in place for two days.

Obama releases proclamation.

Secretary of State Hillary Clinton delivers remarks on HIV/AIDS, denouncing international homophobia which hinders AIDS relief.

Beijing World AIDS Day event crashed by activists angry over tainted blood transfusions. Gay bar in Yunnan Province that was to serve HIV prevention is delayed.

San Francisco's Bay Area Reporter to post every obituary that has appeared in the paper since 1980 in an online archive, starting today.

Bid 2 Beat AIDS – the annual massive celebrity item auction on eBay to benefit LIFEBeat. the Music Industry Fights AIDS, begins today. More information HERE.