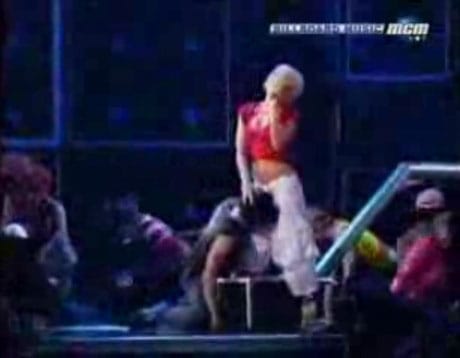 Adam Lambert's performance on Jimmy Kimmel Live on December 17th, and his appearance on Dick Clark's New Year's Rockin' Eve have both been canceled by ABC due to fallout from his "controversial" performance on the American Music Awards.
Lambert confirmed the cancellations via Twitter.

An appearance on The Jay Leno Show is still scheduled. Lambert also recently performed on Ellen with no issues.
So, if it's the "FCC heat" as Lambert claims, why did the FCC do nothing in 2004 at the Billboard Awards when Pink performed exactly the same raunchy move that got Lambert in hot water?
More evidence of a double standard.
Watch the clip (face to crotch at 1:35), AFTER THE JUMP…