In late November I posted about the White House's order
to the Office of Personnel Management to defy a 9th Circuit Court of
Appeals judge's order to provide health benefits to the spouse of a
lesbian employee.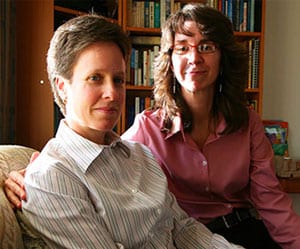 Today, Kerry Eleveld reports:
"The Office of Personnel Management has concluded that it does not have
the legal authority to provide benefits to the spouse of Karen
Golinski, a staff attorney who works at the U.S. court of appeals for
the ninth circuit in San Francisco…OPM attorneys consulted with the Department of Justice on this case, and the key to the case, according to the OPM official, was that Kozinski was presiding over an administrative proceeding that's an internal employee grievance procedure — he was not serving in his official capacity as a ninth circuit judge. 'It's important to understand that Judge Kozinski was acting as an administrative official in this matter, reacting to the concerns of an employee of the judiciary,' reads OPM's statement official statement. 'He was not acting as a federal judge in a court case.'
Based on that distinction, DOJ concluded that Kozinski's order was not legally binding. If it were legally binding, OPM would have been faced with either appealing the decision or complying with the order."
They have a full statement from Elaine Kaplan, OPM General Counsel here.
Americablog goes off:
Funny, but that's the judge's job to decide, not some Obama appointee. You don't get to just decide that a judge doesn't have the authority to order you what to do. If you don't like it, you appeal. You don't just ignore it, a la George Bush. Even weird, the administration is now claiming that DOMA precludes them from following the judge's order.

Uh, would that be the same DOMA that candidate Obama called "abhorrent" during the campaign. The same DOMA that Obama promised to repeal. Yeah, not so much anymore. There's no plan to touch DOMA at all now. At least until Obama is re-elected, if he's re-elected. So now, yet again, we're told that because the President is refusing to follow through on his promise on DOMA, he can't do anything else for us because of DOMA.

Of course, it's interesting to note that DOMA came up during the review of this case, and the judge said DOMA wasn't even relevant. So now we have the Obama administration doing over the head of a judge to say that DOMA precludes them from doing something when the judge say it most certainly does not.

We reported this morning that Newsweek says Obama won't do anything on gay issues next year. Perhaps that's not entirely true. I have a hunch he's going to find the time to take a few more slaps at us, and then some.