Chronicle: Gays celebrate acceptance in Annise Parker's victory.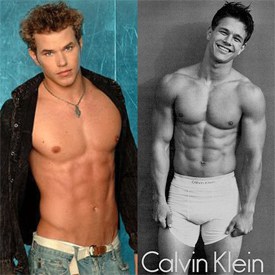 Kellan Lutz to remake Marky Mark Calvin Klein campaign?

Brian Wehrle, a gay man from Atlanta, has been missing since September. His car has been found in Chattanooga. "Wehrle, a 40-year-old land surveyor in Atlanta and owner of a farm two hours north, disappeared from his parents house in Carrollton Sept. 23 as floodwaters rose across North Georgia. He left behind money, his cell phone, medication and an overnight bag 'as if he was going to be right back,' Jeff Rolsten, Wehrle's partner of 13 years, tells the Chattanooga Times-Free Press."

Poor Megan Mullally.

Florida neo-Nazi to be re-tried. "The 23-year-old is accused of stabbing two people in 2006, killing one.
He was a member of the American Nazis then, living in a compound on
Teak Street surrounded by guarded fences and adorned with swastikas and
rebel flags. The neighbor next door, Patricia Wells, had a black friend
who sometimes visited and an openly gay son, which sparked the ire of
the white supremacists next door."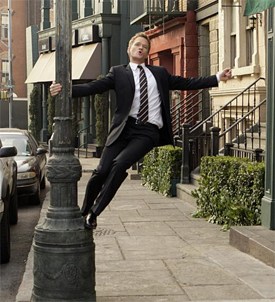 First look: How I Met Your Mother, the musical…

Porn star twin Taleon Goffney gets three years for NJ burglaries.

New York Film Critics Circle announces award nominations: The Hurt Locker gets Best Film, Best Director.

Gay lawyer convicted of marriage fraud for marrying his same-sex Peruvian partner to a woman, seeks pardon and reinstatement.

Sean Faris loses his shirt for Men's Health.

"Thug" faces life sentence for UK knife attack on gay couple: "The attack at their home left one dead and the other fighting for his life, the Old Bailey heard.
Frail Gerald Edwards, 59, was stabbed four times and died in the blood-covered flat in March.
Chris Bevan, 56, also suffered 'catastrophic injuries' but escaped death when he fled and alerted neighbours in Page Heath Villas, Bromley, south-east London.
He was stabbed and received open-heart massage at the scene after his heart stopped."

Female albatrosses incubating egg in New Zealand.

Courtney Love loses custody of daughter.

Bigots blow gasket as 50 show up for high school auditions for William Finn musical Falsettos, which features two gay couples, a straight couple, and a 12-year-old boy.

This year's offensive right-wing Christmas tune.

Canada's Pink Triangle Press has its YouTube account suspended for posting inappropriate videos: "The videos featured footage from the Church Street Fetish Fair and the Northbound Leather Fetish Party. Notices sent by YouTube reportedly cited 'nudity' and 'sexually
gratuitous' imagery. Xtra! Toronto said 'YouTube did not respond to
multiple requests for comment' on the matter."

King County health officials: HIV/AIDS, other STDs on increase in Seattle.

iPhone users urged to take down AT&T: "The mission (written as though dreamed up by Apple engineers) is dubbed Operation Chokehold, and it's designed to encourage iPhone owners to use the most data-intensive apps for a full hour starting at 12 p.m. PST on Friday, December, 18, 2009. The ultimate goal being to bring down the network and 'send the message to AT&T that we are sick of their substandard network and sick of their abusive comments.'"