TSA leaks entire screening procedures manual.

In response to the Manhattan Declaration, the Affirmation Declaration.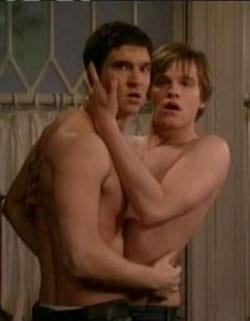 Send a good-bye kiss to daytime TV's pioneering gay couple Luke and Noah.

UCLA researchers: stem cells can be engineered to kill HIV: "We have demonstrated in this proof-of-principle study that this type
of approach can be used to engineer the human immune system,
particularly the T-cell response, to specifically target HIV-infected
cells. These studies lay the
foundation for further therapeutic development that involves restoring
damaged or defective immune responses toward a variety of viruses that
cause chronic disease, or even different types of tumors."

Susan Boyle to perform at Michelle Obama's birthday party.

Inside Cory Monteith's crib.

Miami teacher murdered by his ex-lover: "According to a police report, neighbors watched in
horror as Higgs stabbed Brown several times with a kitchen knife in the
hallway at Inland Towers Apartment. Higgs, 53, then fled the scene but
was captured a short time later. Police
believe the two men knew each other for a long time and had an intimate
relationship for the past seven or eight years before brown broke it
off for unknown reasons."

There's been a death in the Beckham family.

Pageant held for 'Miss Fat Gay Venezuela'. Video.

A Christian-Hollywood link to the Uganda "kill gays" bill.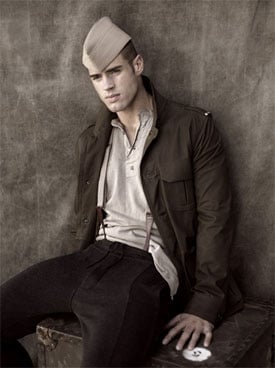 Chad White and Kerry Degman in "boot camp".

AfterElton does a post-season interview with gay brothers Sam and Dan McMillen from The Amazing Race.

Washington lawmaker Reuven Carlyle to introduce disclosure bill: "[Bill] would clarify that signatures, names and addresses of people
who sign initiatives and referendums are part of the public record. The issue of releasing names of people who sign referendums and
initiatives surfaced earlier this year in the fight over the new 'everything but marriage' law that expands rights for gay domestic
partners in Washington state."

Widowed lesbian wins landmark payout over hospital error: "The case is believed to mark the first time a civil partner in England
has been awarded compensation for medical negligence since the passage
of a law that provides civil partners similar rights as married couples."

Avatar turns Sigourney Weaver into a weeping mess: "It [Avatar] will pick you up and shake you like a rag doll. I'm not too much of an emotional creature, but I was
weeping by the end. I remember reading the script and thinking, I love
this but how can he [Cameron] ever do this. Nothing like this had been
done before — floating mountains!"

Boy Culture has a boatload of material from the Single Man press junket in NYC.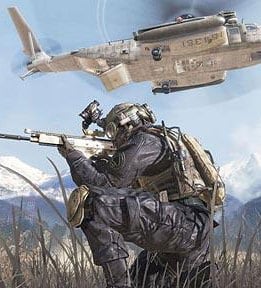 Homophobic easter egg found in new video game Call of Duty: Modern Warfare?

In the can: Bollywood's first gay lovemaking scene.

Robert Downey Jr. shows off at Mann's Chinese Theater handprint ceremony.

NY Dems to be targeted in 2010 over marriage vote: "It's going to be a bloodbath. We're going to use every single weapon in our quiver to take these people out. We either need to replace them or scare the hell out of them so they do the right thing."

Big Love villain Alby to get boyfriend.

Lambeth: London police conduct raids against homophobic crime at 17 addresses:
" The operation was carried out to mark the International Day for the
Elimination of Violence Against Women, and was part of wider police
action across London.
A Lambeth police spokeswoman said the main thrust of the action was to
combat violence against women, but it also focussed on combating
racist, homophobic and disability motivated hate crime, and crimes
against the vulnerable or older people by members of their own family
and carers."