The editors of Modern Tonic present a weekly music update here on Towleroad. The rest of the week, they scan the pop culture landscape for movie, TV, book and Web recommendations in their daily email.

OUR FAVORITE HOLIDAY SONGS:
We love Chanukah as much as the next guy, but Christmas yields much better music ("Hava Nagila" with a dance beat anyone?). Our list of favorite Christmas songs is not meant to be comprehensive; for every song listed here, at least two were left out. But ten's a popular number this time of year, right? As far as we're concerned, it ain't the holidays until these babies are in heavy rotation.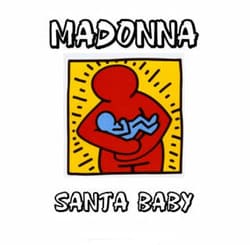 Madonna, "Santa Baby"
Madge's lone foray into holiday cheer remains our favorite take on this coquettish come-on to Papi Noel. Sorry, Eartha…
The Waitresses, "Christmas Wrapping"
The best "Christmas sucks, and I'm too tired to shop, and the year's over, and I never hooked up with that guy from the ski shop" song ever written. Totally.
The Pogues with Kirsty MacColl, "Fairytale of New York"
"You
scumbag, you maggot/You cheap lousy faggot/Happy Christmas, your arse/I
pray god it's our last." No place like home for the holidays…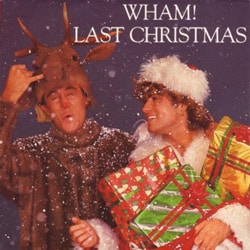 Wham!, "Last Christmas"
George hides from an ex and doth protest too much ("you'll never fool me again") for nearly seven minutes. Next Christmas won't be any easier.
Barbra Streisand, "Jingle Bells"
Babs ups the tempo and turns a winter perennial into a camp classic. And she never again sounded as if she had this much fun in a recording studio.
The Salsoul Orchestra, "Christmas Medley"
Bypass those "Xmas Remixed" comps and hit repeat on this 12-minute Yuletide jam, courtesy of the disco era's best band.
Destiny's Child, "8 Days of Christmas"
"On the eighth day of Christmas my baby gave to me/A pair of Chloe shades and a diamond belly ring." Then comes the backrub, a foot massage…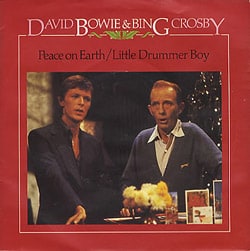 David Bowie & Bing Crosby "Little Drummer Boy/Peace on Earth"
As if we could say it better than YouTube viewer zee339: "Two men all alone singing together… that close… and one of them is david bowie? We know where this is going…"
The Supremes, "My Favorite Things"
If only to hear Miss Ross's buttery soprano liquefy the phrases "crisp apple strudel" and "blue satin sashes."
Band Aid, "Do They Know It's Christmas"
You know you still lip-synch into a make-believe studio mic while wearing imaginary headphones and reading from invisible sheet music. Feed the world!

CONTEST: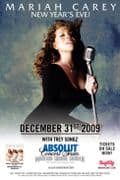 Towleroad and Modern Tonic are giving away a pair of tickets to see Mariah Carey at Madison Square Garden on New Year's Eve. Click here for details on how to enter.

MUSIC NEWS:

Vevo, the new Hulu-like music video website with content from Universal Music Group, Sony Music Entertainment and EMI, launches tonight. Mariah Carey's new video for "H.A.T.E.U." will premiere when the site goes live. Vevo.com currently features a pre-launch blog.

French electronic duo Air will play their first North American tour dates in three years in March 2010. Tickets for most shows go on sale this Saturday.

Janet Jackson on her career, her late brother and her future (including writing her first book — True You, which touches on her battles with weight-loss and self-esteem — and a 2010 European tour).



Kylie Minogue will release a digital-only 25-track live album recorded the final night of her October concert dates at NYC's Hammerstein Ballroom. Out next Tuesday December 15, the iTunes version will have three bonus tracks: the Steve Anderson studio versions of "Speakerphone," "Light Years" and "Come Into My World." On December 12, the first half of the album will stream for free on YouTube for 24 hours.

Lady Gaga is not looking for a boyfriend ("I'm not obsessed with that portion of my life just yet"), won't admit to living anywhere ("My home is onstage") and gives props to her fans ("They're spreading the book of Gaga around the world"). 

TODAY'S NEW RELEASES: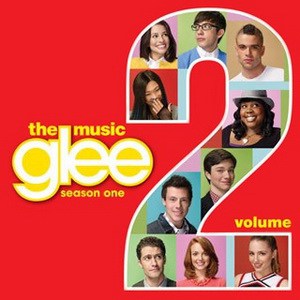 Gleek alert! Hot on the heels of the last month's Glee: The Music, Vol. 1 comes, um, Vol. 2, including the show-stopping highlights of "And I Am Telling You I'm Not Going" and "Don't Rain on My Parade" from tomorrow night's mid-season finale.
Hip-hop super-producer Timbaland drops Shock Value II — more groovealicious collaborations like the single "Carry Out" with some unknown named Justin Timberlake and the Keri Hilson / D.O.E. Flashdance-sampling low-rider "The One I Love."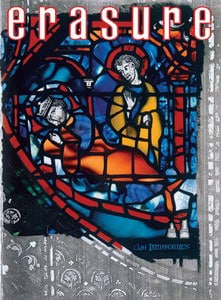 Frothy synth-pop masters Erasure celebrate the 21st anniversary of their breakthrough third album with a re-mastered release of The Innocents. Also available, a 2 CD/DVD deluxe edition with B-sides, remixes and rarities, music videos and vintage live performance footage.
George Michael's Live in London DVD is not a tour of public toilets and
outdoor sex spots in Covent Garden, but rather a live document of his 25 Live Tour in
2008. Despite the tabloid drama of the last few years, the man still puts on a crowd-pleasing show.
Also released: 30 Seconds to Mars — This Is War; Chris Brown — Graffiti; Snoop Dogg — Malice 'n' Wonderland; Seal — Hits; LL Cool J — All World 2

MUSIC VIDEOS: 
The Golden Filter: "Thunderbird"
The second single by this NY-based electro duo mixes ethereal synths, tribal drums and vocalist Penelope Trappes creamy, St. Etienne-esque vocals. The video juxtaposes New Wave dancing in a rustic house with a black-clad woman twirling on a wintry beach. Consider us primed for a future fantastic debut.

The Submarines: "Submarine Symphonika"
Equal parts Alice in Wonderland and Mary Poppins, with some rudimentary animation thrown in, these L.A. indie kids wear their whimsy on their lacy sleeves. Trivia fact: singer Blake Hazard — a waifish cutie — is the great-granddaughter of F. Scott Fitzgerald.

Delphic: "Doubt"
Now that New Order are defunct, it's good to have their Manchester brethren among us. "Doubt" is a kissing cousin to N.O.'s "Regret," with a suitably geometric clip featuring lip-synching models and some strange, moving metallic objects that drape their skin like alien fashion.
Aqua: "Spin Me a Christmas"
Just in time for the holidays, the Danish pop act — readying their 2010 reunion CD — drop this giddy slice of Christmas fancy, replete with band members as elves, a drunken Santa and lead squeaker Lene looking like the train conductor from The Polar Express with a leather dominatrix cap.