Gays aren't the only group that feels Obama is ignoring them.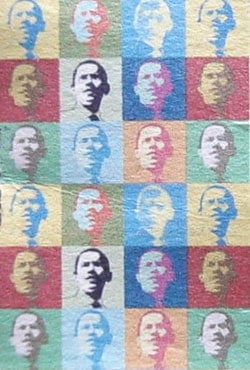 It ain't a Warhol.

Aretha Franklin started the year with a hat, and she'll end the year with a mane!

Will gay troops get to testify openly about "Don't Ask, Don't Tell"?

Governor Paterson on reintroduction of marriage equality bill: "I won't reintroduce the issue unless I see substantial change in the position of the legislators. People don't want to go down on a losing ship and unless they're sure the votes are there, they're not going to vote that way," he said. "If I saw some change next year, I would introduce it."

Michelangelo Signorile talks to lead attorney in "bombshell" White House OPM health benefits case.

2010 Grammy nominations announced.

Senate Judiciary Committee unanimously approves nomination of first lesbian U.S. Marshal Sharon Lubinski.

UK teen gets four years in prison for trying to kill gay man: "The court heard the teenager went to 47-year-old Brian Monan's home
in Workington after setting up a meeting through an internet gay chat
room. After having sex he turned on six gas taps in the kitchen and left the house. He returned to the house and tried to stab Mr Monan in the chest with a bread knife."

Susan Boyle smashes chart records with debut CD.

Rex Wockner interviews blogger Joe Jervis of Joe.My.God.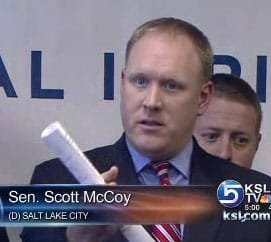 Openly gay Utah lawmaker Scott McCoy resigning from Senate: "If I want to be a partner in my law firm, I need to be a full-time lawyer and not a part-time lawyer and part-time legislator."

Marc Jacobs and Lorenzo Martone have reportedly closed on a west village townhouse:
"Designer Marc Jacobs (above) and his hot boyfriend Lorenzo Martone
closed yesterday on their townhouse at Superior Ink in the Village, for
which they paid $10.4 million and bought as a "white box" of empty
space, reports The Post's Jennifer Gould Keil. The Bethune Street
townhouse has nearly 4,400 square feet and comes with a private
elevator, rear terrace and yard and a roof terrace, and connects to the
garage for ultimate privacy."

Find the artist.

Adam Lambert talks about meeting Madonna.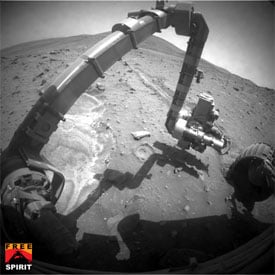 Stuck Mars Rover makes key discovery: "Sulfates are minerals just beneath the surface that shout to us that they were formed in steam vents, since steam has sulfur in it. Steam is associated with hydrothermal activity – evidence of water-charged explosive volcanism. Such areas could have once supported life. And most amazingly, the boundary between the sulfate-rich soil and the soil with just the generic concentration of sulfates runs right down the middle of the stranded rover. Spirit is lodged on the edge of a crater — sitting astride the boundary!"

Fort Worth withholds names of witnesses to June 28 raid on Rainbow Lounge.

Lady Gaga on her album covers: "My album covers are not sexual at all, which was an issue at my record label. I fought for months, and I cried at meetings. They didn't think the photos were commercial enough.The last thing a young woman needs is another picture of a sexy pop star writhing in sand, covered in grease, touching herself."