Prop 8 proponents to get to keep internal campaign documents private?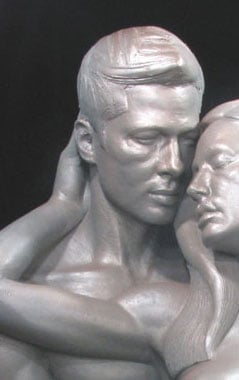 Nude Brangelina immortalized.

Witness immunity sought for gay service members at "Don't Ask, Don't Tell" hearings. Alcee Hastings: "How can there be anything more important than a gay member of the
service having the right to testify before the Armed Services Committee
of the Congress that he is under the aegis of. But if they come and testify, that testimony could
be used against them under 'don't ask, don't tell.' In my judgment,
it's just a question of fairness."

On the New Jersey marriage vote: the letter.

David Huebner, the openly gay ambassador to New Zealand and Samoa, is being sworn in this afternoon.

Mugshot: James Franco busted.

Franco pens WSJ op-ed about General Hospital "performance art."

Black gay New Yorkers take out full page ad against Reverend Donnie McClurkin.

Irish lawmakers open debate on gay rights bill: "Justice Minister Dermot Ahern said the bill would give gay couples the same rights as married heterosexual couples on questions of property ownership, inheritance, medical care and access to state benefits — and also the same right to go to court seeking financial support from higher-earning partners when relationships fail."

Rick Warren tweets he's prohibited from hurting anyone or hurting back.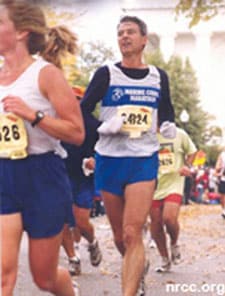 Is the NRCC using anti-gay innuendo against Tennessee state senate candidate Roy Herron?

SMU rejects adding sexual orientation and gender identity seat to the student government body.

Elf with dynamite threat terrorizes mall in Atlanta: "When Caldwell, who was wearing an elf suit, reached the front of the line, 'he told Santa Claus that he had dynamite in his bag,' Morrow police Capt. James Callaway said. 'He said that two times to Santa Claus.'
Santa notified mall security and Morrow police quickly arrested the 5 feet tall, 108 pound Caldwell. The mall was evacuated and the bomb squad was called in to examine the packages."

Daily Beast: What's hot at Art Basel Miami.

Two openly gay candidates in pool for assistant bishop of Episcopal Diocese of Los Angeles.

Cory Monteith and Mark Salling play reindeer games.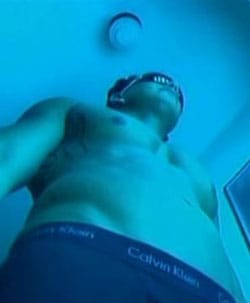 Rich at FourFour takes a look at the Guidos of the new MTV show Jersey Shore.

First images from Harry Potter and the Deathly Hallows.

The Southern Voice is now the Georgia Voice.

Pittsburgh gay bar Pegasus to shut down.

She's starting to remind me of Carol Channing.

Michigan bus driver accused of anti-gay harassment: "When I got off the bus, I stood up and was about to get off the bus, she was like, now you can get your gay self off my bus. Well, she said get your gay tail off my bus."

Bus driver who refused to respond to requests for help from  gay beating victim Jayron Martin has been fired: "Langham Creek High School officials acknowledged that the day of the beating, Martin asked school leaders and his bus driver for help and protection.
A Cy Fair ISD spokeswoman said an assistant principal at Langham Creek is still under review.
At question — did the assistant principal respond appropriately when an openly gay student asked for help before he was beaten by another student.
The district said the school bus driver has been fired. As for the assistant principal, a district spokeswoman said more details have come to light on how he responded, but those details are not being released now."