Uganda president to soften "kill the gays" bill?

Why the President went golfing the day Flight 253 was attacked.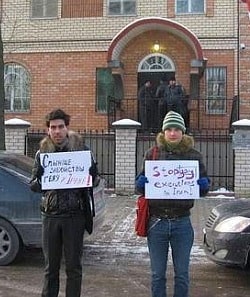 Activists arrested, fined a month's pay in Belarus for protesting Iranian execution of gays.

Fancy fashion gays Jacobs and Martone swimsuit frolic on beaches of St. Barts.

AT&T halts sales of iPhone to NYC zip codes: city not ready.

Get ready for the New Year's Eve Blue Moon (and eclipse in some areas)!

NYT on the success of gay candidates: "There are currently at least 445 openly gay and lesbian people holding elected office in the United States, up from 257 eight years ago, according to the Gay and Lesbian Victory Fund, a political group that supports gay candidates. "

Connecticut Sears security supervisor arrested for breach of peace and alleged hate crime: "Manchester police said in November, Garrido made inappropriate comments to his own employees about the sexual orientation of a lieutenant with the Buckland Hills Mall security.
According to the arrest warrant, one of the comments made by Garrido was, 'I'm not gonna let the little gay kid tell me how to do my job.'
Garrido told Eyewitness News that the accusations are nothing more than a misunderstanding."

Colin Farrell celebrates gay brother Eamon's wedding in Dublin.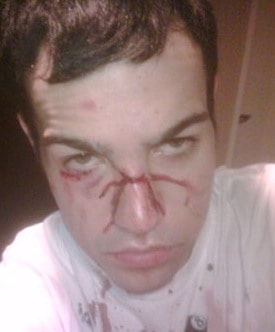 Something fairly violent happened to Pete Wentz.

Scientists see fountain of youth in caloric restriction.

The Situation was a stripper.

Mr. Gay UK 2006 Mark Carter arrested: "PC Mark Carter, 27, has been suspended from his job with West
Yorkshire Police after the alleged incident in Leeds at the weekend. The police officer was arrested at a city centre hotel in the early hours of Saturday morning and later released on bail. A police spokesman said: 'A 27-year old man has been arrested on suspicion of committing a serious sexual offence.'"

Fred Phelps' new target: Lady Gaga.

Really homophobic editorial about gay parents in Australia's The Age.

Are you a Cheyennetologist?

Chris Pine's crotch grab.

Jude Law shows off his beach body.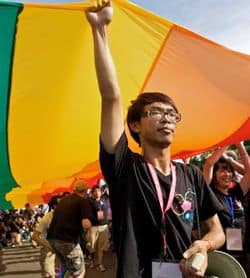 Walk with Pride: Photography project documents Gay Pride celebrations around the world.

13-year-old survivor of Comoros islands plane crash speaks for the first time: "In the middle of her makeshift raft, a piece of aircraft fuselage,
she noticed a porthole and peered through it into the inky depths. The
sight of dark shapes moving below filled her with terror. 'I couldn't bear it any longer,' she said. 'I couldn't move any more. It was the end. I closed my eyes.'"

Malcolm X attorney Percy Sutton dead at 89.

Bartender found stabbed to death, left in the middle of dance floor at gay club in rural Houma, Louisiana: "The body of Robert LeCompte, 39, was found inside The Drama Club, 126 N. Hollywood Road, after Terrebonne Parish sheriff's deputies were called out at 3:45 a.m., said Maj. Malcolm Wolfe, a Sheriff's Office spokesman.
The bar's owner, Randall Chesnut, who lived with LeCompte in Houma, called deputies when LeCompte failed to show up after closing.
Wolfe said there were no indications of forced entry at the bar, which normally closes at 2 a.m. There are no suspects, Wolfe said.
The bar is a dance club that attracts a predominantly gay and lesbian clientele.
Chesnut said in a telephone interview that he was told LeCompte was found on the club's dance floor."