Gay Republican group GOProud announced today they'll be a sponsor of the right-wing CPAC conference, which takes place on February 18-20 in Washington D.C..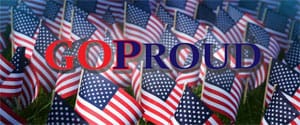 Said Executive Director Jimmy LaSalvia: "GOProud is thrilled to be a cosponsor of the single most important conservative gathering in the country. GOProud's participation at CPAC is one of the most important things we will do all year. This gathering of the nation's most influential conservatives gives us an incredible opportunity to deliver our message. GOProud looks
forward to continuing to work with the conservative movement to promote
policies that will improve the lives of all Americans – including gays
and lesbians."
Among the other co-sponsors are anti-gay groups Concerned Women for America, Focus on the Family, the Alliance Defense Fund, and the National Organization for Marriage.