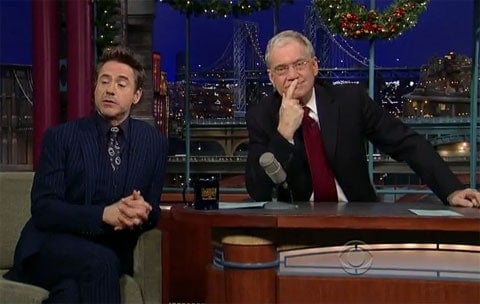 In a discussion about the potential gay undertones of the new Sherlock Holmes film on Wednesday night, Robert Downey Jr. and Paul Shaffer referred to gays as "homos" and "screamers" while Letterman appeared uncomfortable.
Downey Jr.'s "homos" line got a big laugh from the audience, so Shaffer saw an opportunity to get in on the gag.
Shortly thereafter,  Downey Jr. reminds the audience that many "butch homosexuals" do, in fact, exist: "And I am proud to know certain of them."
Watch, AFTER THE JUMP…
(via will clark – site nsfw)