In March I reported that Jon Cooper, an openly gay legislator from Suffolk County, New York who was Obama's Long Island campaign chairman, was considering a run against Senator Kirsten Gillibrand in 2010. At the time, Cooper said: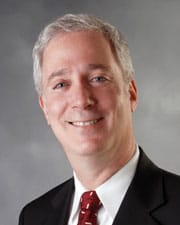 "I consider myself progressive on the important issues. And obviously, Sen. Gillibrand
has not been a strong supporter in the past on either issue."
Yesterday, Cooper announced he was dropping his consideration for running and endorsing Gillibrand, The Journal News reports:
"I thought Gillibrand was a flip flopper who had no core values. After I met with Kirsten for several hours, and had an opportunity to
engage in in-depth discussions on a wide array of policy issues, I
realized that my perceptions of her were primarily based on media
reports and second-hand stories. I now believe that she's the real deal and I'm convinced she will vote
the way I would, work as hard as I would, and strive for the same
progressive goals as I would."
Three potential opponents to Gillibrand — Rep. Steve Israel,  Rep. Carolyn Maloney, and Manhattan Borough President Scott Stringer — have all dropped out, reports the paper: "Still in the picture as a possible primary opponent is labor activist
Jonathan Tasini, who received 16 percent of the vote in a 2006 primary
against Clinton."
No Republican has announced plans to run.