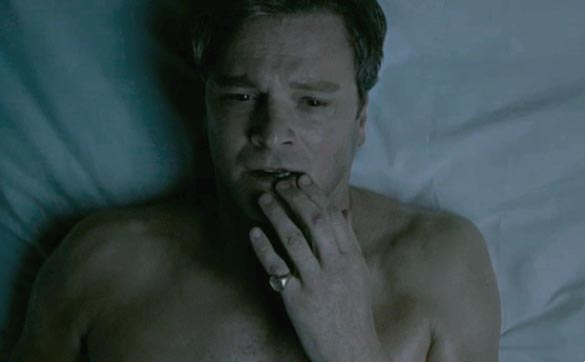 Nominations for the 67th annual Golden Globes were announced this morning, the Envelope reports:
George Clooney was nominated for best performance by an actor in adrama for his role as a corporate downsizer, and costars Anna Kendrickand Vera Farmiga were both nominated for best supporting actress. Thefilm also was nominated for best drama of the year, as well as bestdirector for Jason Reitman and best screenplay.

Joining "Up in the Air" in the best dramatic film category are"Avatar," "The Hurt Locker" "Inglourious Basterds" and "Precious."Vying for best actor in a drama along with Clooney are Jeff Bridges for"Crazy Heart," Colin Firth for "A Single Man," Morgan Freeman for"Invictus" and Tobey Maguire for "Brothers."

Actress Meryl Streep scored not one but two Golden Globe nods, for"Julie & Julia" and "It's Complicated." Sandra Bullock and MattDamon were also double nominees: She was nominated for best actress ina comedy/musical for "The Proposal" as well as for the drama "The BlindSide." Damon earned a best actor nod for "The Informant!" andsupporting actor for "Invictus."

On the television front, "Big Love," "Dexter," "Mad Men," "House" and"True Blood" were among the top nominees in the dramatic seriescategory. Nominations for best comedy series go to "30 Rock,""Entourage," "Glee," "Modern Family" and "The Office."
Tom Ford's adaptation A Single Man received nods for actor Colin Firth and supporting actress Julianne Moore.
Main categories, AFTER THE JUMP…
Best Motion Picture — Drama
Avatar
The Hurt Locker
Inglorious Basterds
Precious
Up in the Air

Best Performance by an Actress in a Motion Picture — Drama
Emily Blunt, The Young Victoria
Sandra Bullock, The Blind Side
Helen Mirren, The Last Station
Carey Mulligan, An Education
Gabourey Sadibe, Precious

Best Performance by an Actor in a Motion Picture — Drama
Jeff Bridges, Crazy Heart
George Clooney, Up in the Air
Colin Firth, A Single Man
Morgan Freeman, Invictus
Tobey Maguire, Brothers
Best Motion Picture — Musical or Comedy
(500) Days of Summer
The Hangover
It's Complicated
Julie & Julia
Nine
Best Performance by an Actress in a Motion Picture — Musical or Comedy
Sandra Bullock, The Proposal
Marion Cotillard, Nine
Meryl Streep, It's Complicated
Meryl Streep, Julie and Julia
Julia Roberts, Duplicity
Best Performance by an Actor in a Motion Picture — Musical or Comedy
Matt Damon, The Informant
Daniel Day Lewis, Nine
Robert Downey Jr., Sherlock Holmes
Joseph Gordon Levitt, (500) Days of Summer
Michael Stuhlbarg, A Serious Man
Best Performance by an Actress in a Supporting Role in a Motion Picture
Mo-Nique, Precious
Julianne Moore, A Single Man
Anna Kendrick, Up in the Air
Vera Farmiga, Up in the Air
Penelope Cruz, Nine

Best Performance by an Actor in a Supporting Role in a Motion Picture
Matt Damon, Invictus
Stanley Tucci, The Lovely Bones
Christopher Plummer, The Last Station
Christopher Waltz, Inglorious Basterds
Woody Harrelson, The Messenger

Best Animated Feature Film
Coraline
The Fantastic Mr. Fox
Cloudy with a Chance of Meatballs
The Princess and the Frog
Up

Best Foreign Language Film
Barria
Broken Embraces
A Prophet
The White Ribbon
The Maid

Best Director — Motion Picture
Kathryn Bigelow, The Hurt Locker
James Cameron, Avatar
Clint Eastwood, Invictus
Jason Reitman, Up in the Air
Quentin Tarantino, Inglorious Basterds

Best Screenplay — Motion Picture
Up in the Air
It's Complicated
District 9
The Hurt Locker
Inglorious Basterds

Best Original Score — Motion Picture
Michael Giacchino, Up
Marvin Hamlisch, The Informant
James Horner, Avatar
Abel Krozeniowski, A Single Man
Karen O. and Carter Burwell, Where the Wild Things Are
Best Original Song — Motion Picture
"I Will See You," Avatar
"The Weary Kind," The Crazy Heart
"Winter," Brothers
"Cinema Italiano," Nine
"I Want to Come Home," Everybody's Fine