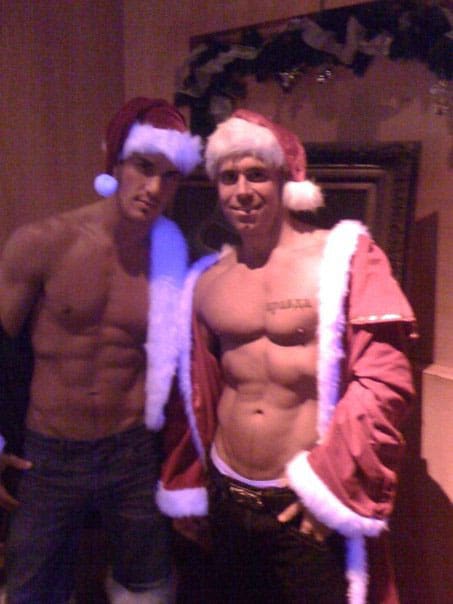 Fitness model and personal trainer Ryan Barry and decorated (and discharged under "Don't Ask, Don't Tell") Lieutenant Colonel Victor Fehrenbach wore their "Hot Santa" outfits to the AIDS Services Foundation fundraiser last night in Orange County.
Barry and Fehrenbach have been dating for several months, says the tipster who passed along this photo. Last we knew Barry was dating SLDN spokesperson and former Air Force officer Reichen Lehmkuhl.
Happy holidays to the couple!
Related…
18-Year Decorated Air Force Veteran to be Discharged for Being Gay [tr]
Armani Exchange Announces Winner of Underwear Model Search [tr]