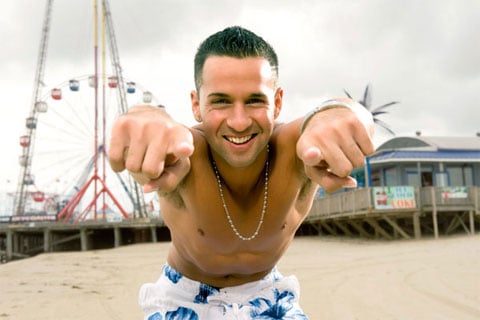 Jersey Shore's Mike Sorrentino (aka 'The Situation') tells E!'s Marc Malkin that he enjoys the attention he gets from gay men:
"I'm very confident in being Italian. I'm proud to have
spiky hair and I'm proud to have my six-pack. Whoever doesn't like it,
I'm not really too worried about it because everybody should love
themselves. If you don't love yourself, who will? I'll be honest, I like the attention [from gay men]. I'm flattered if there are guys with different preferences that have crushes on me."
In related news, Rich over at FourFour has posted one of his thorough wrap-ups of episode two.