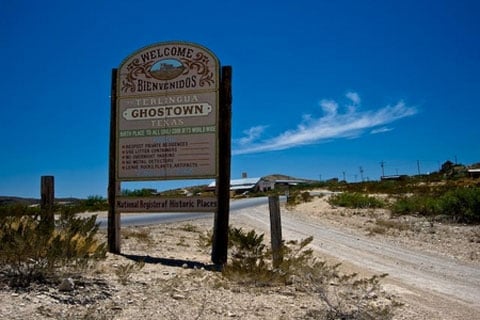 A 19-year-old man whose name is being withheld was kidnapped and repeatedly sexually assaulted by two men before his car was set on fire in the Texas ghost town of Terlingua on Sunday. It is unclear whether the victim was gay but those with knowledge of the incident have been drawing comparisons to the attack on Matthew Shepard.
"On the evening of Sunday, December 6, a 19-year-old male from Terlingua was allegedly physically assaulted outside the Boathouse Bar and Restaurant in the Terlingua Ghost Town, kidnapped, and driven in his own vehicle to a remote south Brewster County location where he was sexually assaulted. The victim's car was then set on fire.
The victim was then brought to a different location in south Brewster County, a private residence, where he was again sexually assaulted.
The victim escaped from the home, and ran approximately three miles to Highway 118 where a Brewster County Sheriff's Deputy found him at about 1 am.
After being medically examined and questioned by law enforcement authorities, the victim, whom authorities described as 'cooperative,' was released and is recovering at an undisclosed location.
Terlingua Ranch resident Daniel Martinez, 46, has been arrested and charged with one count of sexual assault in the case, with at least four more charges from this case pending, and is being held on a $35,000 bond. Brewster County Sheriff Captain Rusty Taylor, lead investigator in the case, said Martinez has numerous prior arrests and convictions.
Kristopher Buchanan, 27, also of Terlingua Ranch, is being held on two outstanding felony warrants from two other counties, with numerous charges from this case pending."
The Dallas Voice adds: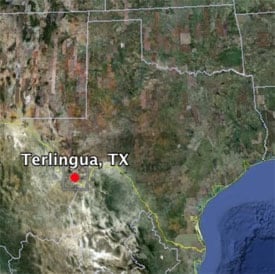 "Brewster County Sheriff Ronny Dodson didn't return phone messages left by Dallas Voice on Wednesday.
John Waters, publisher of the Big Bend Gazette, said Wednesday that it's unclear whether the attack was a hate crime. Waters also said he doesn't know for sure that the victim is gay.
Waters said he didn't classify the attack as a 'possible hate crime' in his report because he didn't want to out the victim. The man's name is being withheld anyway because he's a sexual assault victim, but Waters said most people in the sparsely populated area would find out who he is.
Waters said he contacted Equality Texas on Tuesday to get more information about anti-gay hate crimes in the wake of the incident. Equality Texas political director Randall Terrell, who spoke with Waters, told Dallas Voice on Wednesday that although many of the facts aren't yet known, the case has 'all the makings of a hate crime.'
… 'It sounds like Matthew Shepard all over again,' Terrell said."
The case is currently being treated as a kidnapping, sexual assault, and auto arson, according to the Big Bend Gazette. More news on this as it comes in…