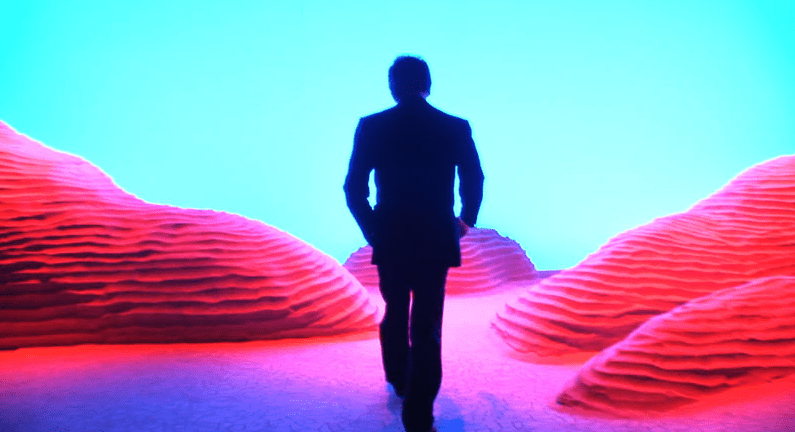 NATHANIEL ROGERS
Nathaniel Rogers will spend 2010 the same way he spent 2009: at the movies. He blogs daily at the Film Experience.
YEAR IN REVIEW
Let's review chronologically in case you're burnt out on top ten lists already. What follows is a highly subjective list — feel free to fill in the gaps.


 Jan 25th: Director Lee Daniels wins big at the Sundance Film Festival for the moving abuse drama Precious: Based on the Novel "Push" by Sapphire. Oscar buzz, Oprah hype, and awards hoopla follows. If he's nominated for Best Director at the Oscars, he'll be the first out gay black director to be so honored (and only the second black man) in what might turn out to be the most diverse year ever for that category.

 Feb 8th: Michael O'Connor wins costume design for The Duchess (royalty porn! awards groups eat that up) and kisses his man before accepting the BAFTA. Celebrities get the most thank yous from the gay community but how about the small army of out and proud movie people behind the camera. There's gay people in every profession. Yes, even costume designing! O'Connor goes on to win the Oscar, too.

 Feb 13th: Hugh Dancy spends the entirety of Confessions of a Shopaholic looking this adorable.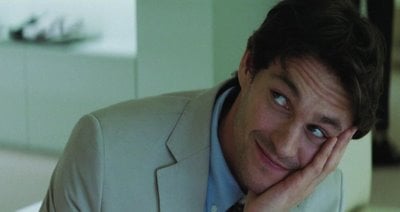 Please feel free to resent Claire Danes with me.

 Feb 22nd: I like to pretend that the musically giddy Hugh Jackman hosted-Oscar ceremony in which big wins went to Sean Penn as gay hero Harvey Milk, Dustin Lance Black's Milk screenplay (and moving proudly political acceptance speech) and Heath Ledger's posthumous triumph The Dark Knight was in some small way the Academy's lame penance for its shabby treatment of Brokeback Mountain on 'Black Sunday' March 2006. Or maybe they're just slightly more evolved now. Baby steps.
More, AFTER THE JUMP…

 Mar 18th: Valentino the Last Emperor (pictured up top) opens to critical acclaim and good niche box office. If you haven't seen this film yet, add it to your rental queues. It could have been just an eye candy fashion puff piece but instead it's a moving detailed account of a 50 year empire and also a topical portrait of a gay marriage: Valentino Garavani and his business and life partner Giancarlo Giammetti have been together for decades and decades.

 April 30th (or thereabouts): 80s movie star Kelly McGillis (Witness, Top Gun, The Accused) comes out.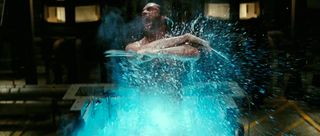 May 1st: Hugh Jackman takes a transformative birthday suit bath in X-Men: Origins Wolverine. Too bad about the rest of the movie.

 May 18th: Xavier Dolan's gay teen drama I Killed My Mother kills at Cannes, racking up discovery buzz for its barely 20 year old actor/writer/director/producer. Mysteriously, it still hasn't opened in the USA. What is with distributors these days? Strike while the iron is hot, people. It's now scheduled to open in limited release in February 2010.

 June 5th: "Paging Dr. Faggot" The Hangover opens and its casual sexism and homophobia is apparently a big turn on for audiences. Or not a dealbreaker at least. As of this writing it's the 5th highest grossing 2009 film.

 June 19th: Woody Allen finally notices that gay people live in New York City. Unfortunately the movie in which he finally notices this is Whatever Works. 


 July 10th: Bruno opens to decidedly mixed response. I understand why a lot of people hate it but satire is not supposed to make you feel comfortable. Though it's quite uneven there are some real guffaws to be had. My favorite moment: Bruno telling an ex-gay minister that he has  blow job lips. It's always fun to watch the self-righteous squirm.

 July 15th: "Do you trust me, Harry?" Professor Albus Dumbledore returns to movie theaters for the first time since being outed by JK Rowling. Between him and Sir Ian's Gandalf, it was practically the decade of gay wizardry.

 Aug 26th: Awesome and straight Ang Lee (Brokeback Mountain) makes his third gayish film, Taking Woodstock.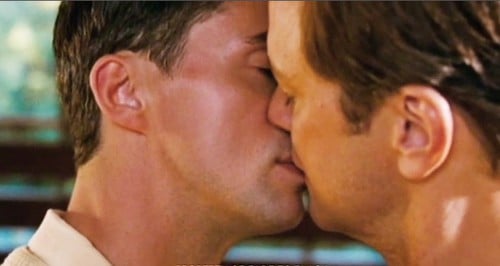 Sept 12th: Colin Firth wins Best Actor at the Venice Film Festival for his moving portrait of grief in Tom Ford's gay drama A Single Man. Firth's movie debut was 25 year ago in the gay drama Another Country with Rupert Everett. That upcoming Oscar nomination should feel like a coming-full-circle anniversary gift.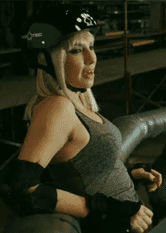 Oct 2nd: "Looking good, Barbie!" Ari Graynor loves the ladies in the year's most undervalued gem, Drew Barrymore's Whip It. After this and Nick and Norah's Infinite Playlist can someone please give this hilarious actress a juicy lead role?

 Nov 18th: Gay interest documentaries Valentino and Every Little Step, about the casting of A Chorus Line, make the Academy finals for Best Documentary Feature (The Anna Wintour documentary The September Issue was not so lucky and the great transexual doc Prodigal Sons was not eligible) Will either of them get nominated on February 2nd?

 Nov 20th: Mixed Messaging: Abstinence promoting New Moon builds half its marketing around the appreciation of a 17 year old's bare abs and pecs.


 Dec 25th: Happy Holidays! Robert Downey Jr & Jude Law wrap up this very bromantic year (see also: I Love You Man and Humpday) as cohabitating bickering couple Sherlock Holmes and his dear Dr. Watson. The movie stars have (purposefully) better chemistry with each other than with their women.
How was 2009 for you at the movies?