NYC City Council Speaker Christine Quinn.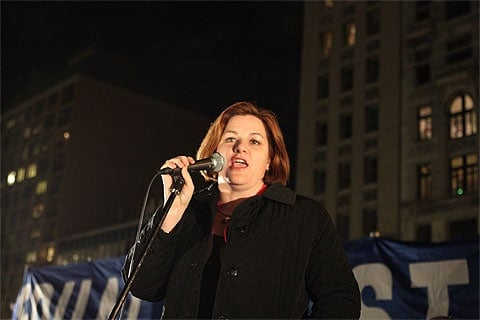 hat's attorney Anthony M Brown and his husband, Gary Spino, and their 2 month old son Nick.
Anthony is Executive Director of The Wedding Party. Thanks, Lavi.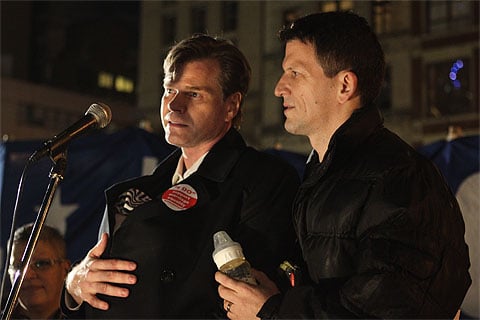 Former Senate Democratic Staffer and activist Allen Roskoff.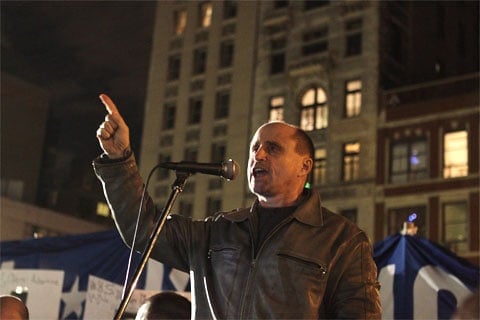 Towleroad's Corey Johnson.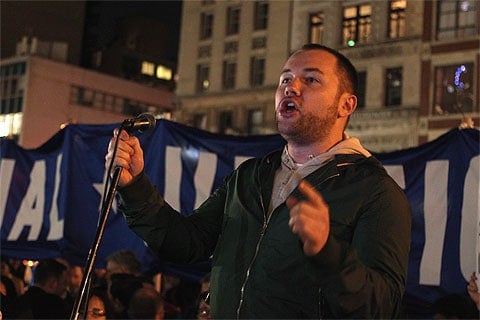 Actress Heather Matarazzo (aka Dawn Wiener on Welcome to the Dollhouse).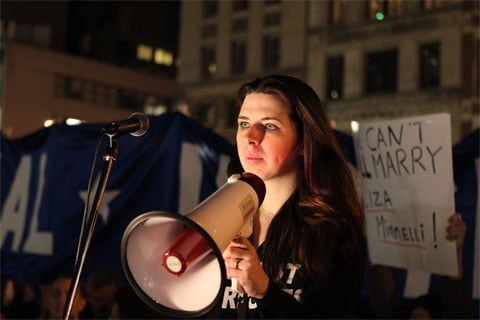 And finally, New Yorkers.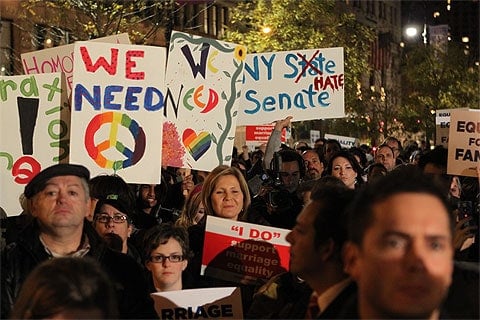 More New Yorkers.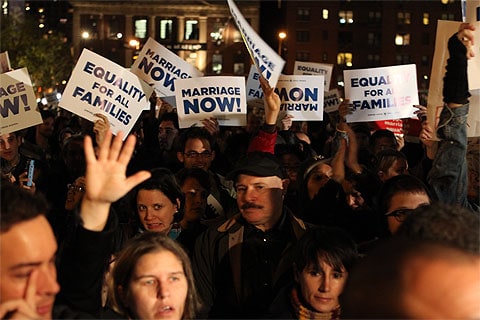 Here's some video (not mine): Tom Duane…