California Assembly Speaker-to-be John Perez talks with the L.A. Times: "This means there's one less barrier for people. When I grew up, there were only a handful of Latino state elected officials and there weren't any openly gay ones. So I never thought I would be in office. . . . It speaks to the fact that California has a sophisticated electorate that struggles with issues of gay rights but really is driven by an overwhelming sense of fairness."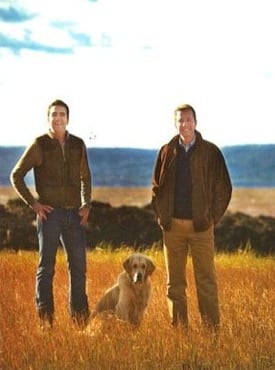 Gay Canadian MP flooded with support over Christmas card controversy. "Letters and phone calls of support, including one from Liberal Leader Michael Ignatieff, have been pouring in for an openly gay Nova Scotia MP whose Christmas card ignited controversy this week because it showed him with his partner."

Madonna and George Clooney went on a very unsuccessful date.

Rwandan Justice Minister denies plans to criminalize homosexuality.

Chemistry: Robert Downey Jr. and Jude Law.

Hate crime assault reported in Benton Harbor, Michigan.

Dustin Lance Black vs. Hope College in Holland, Michigan.

James Franco does SNL: The skits.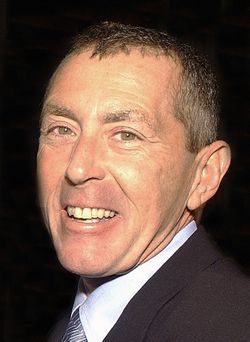 Arthur Cores, who founded Boston Market restaurant chain, dies of cancer at 52. "Arthur Richard Cores was born in Brookline, Mass., on Aug. 11, 1957,
one of three children of Sidney and Rose Meister Cores. Besides his
sister Michelle, of Brookline, he is survived by his spouse, John Yee,
whom he married in a legal ceremony in Massachusetts in 2004; and his
brother, Steven, of Bradenton, Fla."

Britain's top footballers told to stay in closet: "Britain's foremost PR advisor, Max Clifford, told The Independent on Sunday last
night that he has represented two high-profile gay Premier League
footballers in the past five years and has advised them to stay in the
closet because football 'remains in the dark ages, steeped in
homophobia'."

Baggy pants get revenge on killer.

Scientists: Earth on track for epic die-off."
The study of the fossil and archaeological record over the past 30
million years by UC Berkeley and Penn State University researchers
shows that between 15 and 42 percent of the mammals in North America
disappeared after humans arrived.
That means North American mammals are well on the way – perhaps as much
as half way – to a level of extinction comparable to other epic
die-offs, like the one that wiped out the dinosaurs."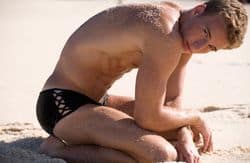 Male model fix: Rodrigo Calazans.

Politico: Left feels left out under Obama.
"The disillusion has produced a growing tide of organizing energy — and
money — among liberals aimed at dragging the White House back to where
many supporters believe Obama's heart really lies. Union presidents
have discarded their talking points and are openly sparring with the
White House, while gay rights activists threaten civil disobedience,
the ACLU keeps litigating, and congressional Hispanic leaders work to
force their issues into the debate.
But while those actions may actually create politically useful space to
the president's left, the other consequence of disillusion is what
polls have found to be deepening apathy among Democratic voters."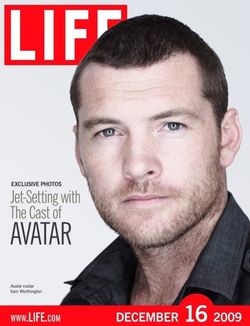 Avatar stars get LIFE.

Cameron sci-fi flick has $232 million opening weekend worldwide.

A photo retrospective of newly-out Wales rugby legend Gareth Thomas.

John Amaechi on what's coming for Thomas: "When people learn you are gay, often that can squash your definition
so all the good stuff goes and you just become 'some gay rugby player',
which is quite difficult for many athletes to deal with."

Gay in Dubai — one man's experience: "Walking back to the hotel from the festival's opening night party I was
definitely cruised by a group of guys, not to mention there were a good
dozen questionables at the party itself.  Anyway, friend of friend
informed that Dubai is actually quite gay, but it's all underground. 
And underground in this unromantic, contemporary way: It's all sex via
the internet.  Apparently Dubaisexuals have also discovered the Hotspot
Shield (which I've been using for a good year to watch NBC and Hulu in
Canada), a device that gives you an anonymous IP address.  Via the
Hotspot Shield, all the porn and gay social networking sites in the
world are available. "