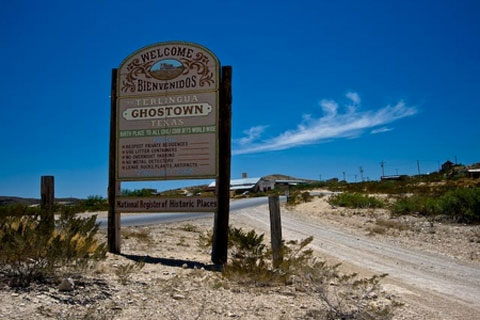 More on the possible west Texas hate crime I posted about this morning in which a 19-year-old man whose name is being withheld was kidnapped and
repeatedly sexually assaulted by two men before his car was set on fire
in the Texas ghost town of Terlingua on Sunday. It is unclear whether
the victim was gay, but two other news outlets are reporting that the victim was 18, not 19. 27-year-old Kristopher Buchanan and 46-year-old Daniel Martinez (below) are in jail for the attack.
Right now there are more questions than answers.
Martinez is being charged with sexual assault – brief video report here. Charges are expected for Buchanan.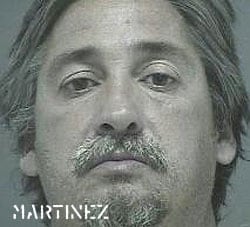 The Dallas Voice reports that they've been having trouble reaching the sheriff's office in Terlingua and wonder if they are possibly trying to cover something up. They provide a number to the sheriff's office – 432-837-3488.
John Wright from the Voice also reports a few more details:
"I've been unable to confirm rumors that the sexual assault involved
the victim being sodomized with a tire iron. According to media
reports, the victim met the two suspects at the Boathouse bar in
Terlingua Ghost Town, near the Texas-Mexico border and the Big Bend
National Forest. The suspects reportedly hit the teen over the back of
the head and kidnapped him. The suspects drove the victim in his own
car to a remote location in south Brewster County, before sexually
assaulting him and burning the car. They then took him to a private
residence, where they again sexually assaulted him before he managed to
escape. The victim crossed 3 miles of harsh desert terrain on foot to a
highway, where he was eventually found by a sheriff's deputy at about 1
a.m. Monday. NewsWest 9 reports that the victim was bleeding and
bruised, and that he was taken to Big Bend Regional Medical Center in
Alpine, where it was confirmed that he'd been sexually assaulted. He
was treated and released."
Said John Waters, publisher of The Big Bend Gazette: "I have never encountered a case as violent as this."
Earlier…
Man Escapes After Two Sexual Assaults, Kidnapping, Auto Arson, in Attack Near Texas Ghost Town [tr]