In response to Levi Johnston's statement to Joy Behar that he's "never seen a gay guy in Wasila," the town's gays have extended an invite to the Playgirl pin-up: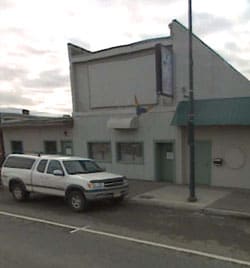 Perhaps you don't think you've seen us because you don't know what we look like: We look like Alaskans. Really.

Did you expect us to shop at the Wasilla Fred Meyer looking like Adam Lambert at the AMA's? Did you expect us to kiss in line at Home Depot? We have strong survival instincts and know better than to look, act, or talk queeny in a town like this. You might not know we're gay, but I'm sure you've seen us.

We live here and shop here and work here. We even have a Mat-Su LGBT Community Center in Palmer and hosted Wasilla's first drag show fundraiser at the Best Western on Lake Lucille. We have all kinds of jobs, including work you probably don't think of as gay. We raise children and run dogs, gather round the bonfire, barbeque in the summer and shoot off fireworks in the winter. Some of us go to church, but not the anti-gay churches. We keep a low profile because of people like this Wasilla pastor who says we're the anti-christ… and the people who like Sarah.

We do appreciate the way you keep reminding everyone that she's a liar. She tried to use you, to control you, but you stood up for yourself and forged a different path. Good for you. Hopefully, the rest of the country will see through her lies and choose a different path as well.

If you ever want to meet the local gays, come join us for drag queening down at the … well, we'd better meet in Anchorage at Mad Myrna's, we don't want any trouble from the local yahoos. You're not a gay icon in Alaska, but you're sure to get a warm welcome at Myrna's.

Kisses,
Your gay Wasilla homeboys
Incidentally, Josh Koll, the owner of the hockey equipment used in Levi's Playgirl shoot is selling some of it on eBay. The stick and pants are already gone, but if you're into these kinds of things, the helmet and shoulder pads are still up for grabs.