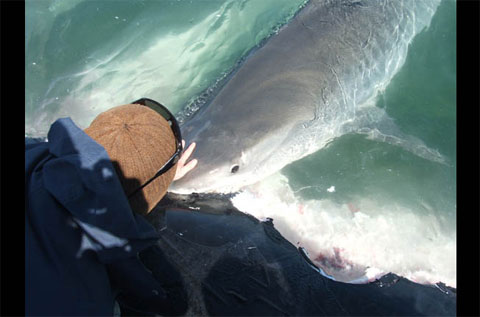 A conservationist in Australia claims he has proven that tiger sharks are really docile creatures and not man-hungry predators because he sat on a whale carcass and petted the sharks while they devoured it.
Said Leon Deschamps: "Tiger sharks are not aggressive and I thought the most effective wayto demonstrate that would be by throwing ourselves into the middle of afeeding frenzy. They were so sedate intheir movements and were far from aggressive despite it being a timewhen they are supposed to be at their most ferocious. I think they enjoyed the experience."
I think Deschamps is just one missing forearm away from a more cautionary theory.
Watch, AFTER THE JUMP…