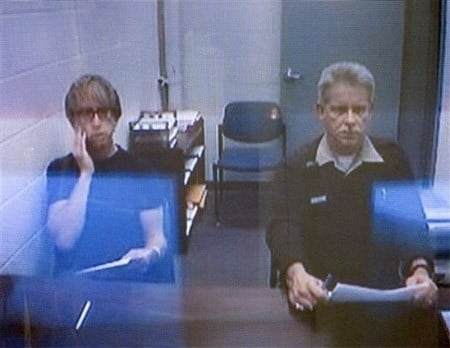 Andy Dick has been arrested and charged with two counts of sexual abuse for groping and kissing patrons and a bouncer without their consent in a Huntington, West Virginia nightclub.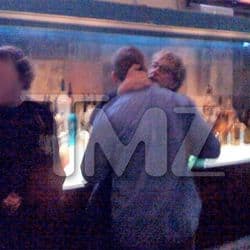 "Huntington Police arrested Dick about 4 a.m. Saturday at Rum Runners. Dick was inside the club at 819 Third Ave., speaking with a man identified as Justin Hayes 'when the defendant (unexpectedly and without invitation) grabbed the victim's crotch, repeatedly groping then kissing him,' according to a Huntington Police Department criminal complaint.
The second felony charge said a Rum Runners security guard approached Dick and asked 'to place an armband on his hand to comply with the rules of the establishment.' According to the guard's account in the report, 'the defendant grabbed the victim's crotch and began laughing.'
Dick spent several hours at the Western Regional Jail before he was arraigned via video by Cabell County Magistrate Patty Verbage-Spence. Dick sounded polite at his arraignment and said he would hire an attorney for a court date set for the first week of next month."
Dick was released on bail and planned to perform a 7 pm show Sunday night. He apparently made a few impressions with his Friday night show as well:
"Friday's show apparently had its own fireworks. Bryant Somerville, who attended Dick's performance, said it ended with 'a lot of shock and awe,' as the performer, dressed in a wig and red skirt as his character, Daphne Aguillera, let the skirt drop to the stage for five minutes. 'He was bare from the waist down,' Somerville said. 'It was obviously part of the act. He dropped it and there he stood in all his glory. I think I heard more deep breaths in that five minutes than in all my 24 years. It was a 21-and-up show. I guess if that's their cup of tea, they got their money's worth.'" 
TMZ has been posting photos of Dick at the bar where he was arrested.