Justin Waller, wanted in the murder of NYC resident John Lea, has been arrested in Vermont and has confessed to the murder, the Rutland Herald reports: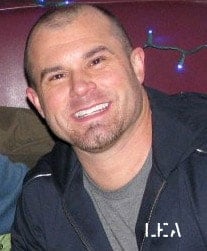 "New York City Police detectives arrived in Manchester early Friday morning requesting assistance in locating Justin Waller.
Manchester Police said Waller was a person of interest in the slaying of his partner Jonathan Lea at their apartment located in the Hells Kitchen area of Manhattan.
Police said they tracked Waller's activities around the Manchester area for most of the day, eventually locating him at an apartment on Cass Terrace.
Police said Waller has confessed to the killing as well as using Lea's credit cards for purchases and transportation to the area.
Waller was lodged at the Marble Valley Correctional Center in Rutland as a fugitive from justice. His bail was set at $500,000.
Upon extradition back to New York Waller faces the charge of second-degree murder, according to police."
Police found Lea's body on Thursday amid a gruesome crime scene.
Waller had recently been Lea's lover, according to the NYDN, and was living with him:
"A co-worker of Lea's, Michael Herz, said the lover – identified by
friends of the victim as Justin Waller – was 'down on his luck' and was
supposed to stay with Lea only briefly. 'A few days turned into a few
weeks. A few weeks turned into a month. A month turned into two,' Herz
said. 'This weekend is when John was going to tell him he had to leave.'
Herz added of his slain co-worker: 'He was an extremely giving person
and, apparently, that's what ultimately did him in.'"
Recently…
Gay Man Murdered in NYC Hell's Kitchen; Police Search for Lover [tr]