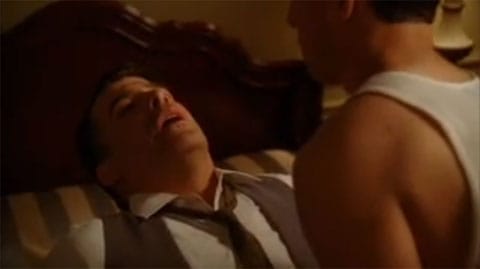 Life imitates art, and so it goes for Bryan Batt, who won't be returning to Mad Men because his character came out of the closet on the job.
Said creator Matthew Weiner to TV Guide: "We don't murder people on our show, but for there to be any stakes,
there have to be consequences. [Losing Bryan] was a tough moment for the show, but that's
where we are. I know how people felt about Bryan. I obviously love
working with him, and he has been an indelible character since the
pilot. But I felt it was an expression of the times that he couldn't
work there anymore. It's the ultimate case of sexual harassment."
Batt apparently has yet to be notified.
Previously…
Watch: Mad Men Goes Gay [tr]