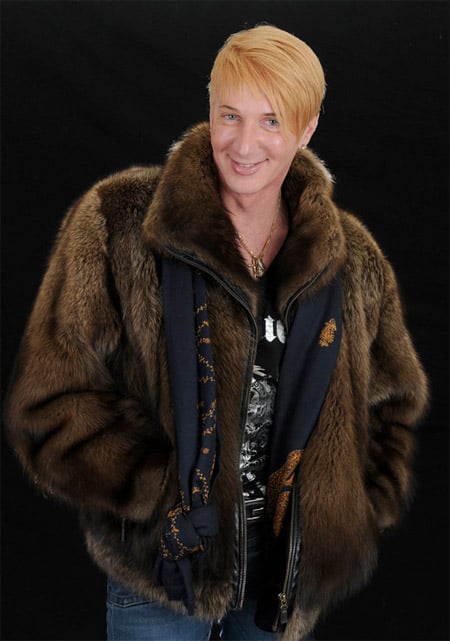 A con artist named Michael Manos is facing "two felony counts
of possessing a forged driver's license and false impersonation
in California" after running up $70,000 on his latest Dallas victim's credit cards and then fleeing town.
Some bits from the Dallas Morning News piece:

Authorities say Manos used at least a dozen aliases, typically telling a tale that he was the world-traveling son of a wealthy Greek tycoon who shunned him after finding out he was gay. He actually grew up in a middle-class family in Poughkeepsie, N.Y.

In New York City, he traveled the red carpets, going by the name Michael De Medici, a rich promoter seeking to do a reality TV show called Pop Life. In Atlanta, he portrayed himself as a rich real estate investor and was linked to a charity involving Jane Fonda.

In Dallas, he styled himself as Mladen "Mordan" Stefanov, a "trust fund baby" from Greece with an online-based fashion magazine and a TV network. He lived in the penthouse of The Ashton, an upscale high-rise in Uptown.

Authorities found a Bulgarian driver's license in the name of "Mladen Stefanov" in his possession, as well as numerous credit cards in that name. He told authorities that the real "Mladen Stefanov" gave him permission to use his identity.
No word on whether the fashion police were planning charges as well.