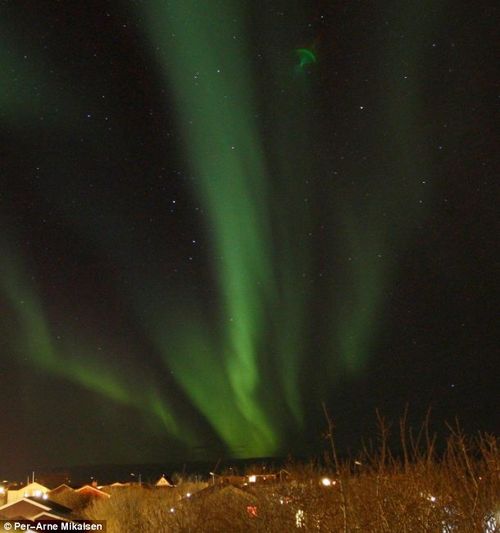 Remember the odd blue spiral that was photographed last month in the skies over Norway?
Now, an amateur photographer accustomed to shooting the Northern Lights has captured a jellyfish-shaped object that some say is the reflection of the aurora off a satellite:
"In this way it would act like an 'iridium flare.',These are created by sunlight reflecting off iridium satellites and appear as bright white flashes in the sky.
One problem with this theory is that the light intensity from the Northern Lights is 100,000 times weaker than the sunlight. But Mr Hansen said this did not exclude the satellite reflection hypothesis."