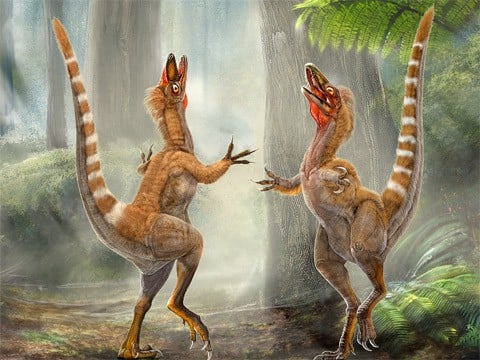 Scientists have approximated the true colors of the Sinosauropteryx dinosaur using tiny structures found within fossilized feathers to reveal pigments:
"Fossils show that this tail was ringed with dark bands of primitive
feathers that look like bristles. And inside these bristles, Benton and
his colleagues found melanin capsules in the shape associated with the
orange-brown color. 'These dark stripes, as far as we can tell,
were exclusively ginger, and so this early dinosaur with its long thin
tail had ginger and white stripes up the tail,' says Benton."