Police discovered a horrific murder in a NYC Hell's Kitchen apartment Thursday after 41-year-old John Lea failed to show up to his job as an event planner with the New York Society of Security Analysts, the NY Daily News reports: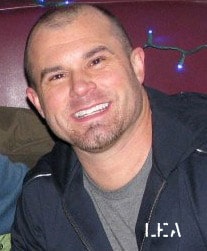 "Another pal returned Thursday with cops, who scaled a fire escape and broke through a window to gain access to the apartment about 2:30 p.m.
They found a ransacked apartment and a gruesome, blood-soaked crime scene in the bedroom.
Lea, wearing only boxers, was found lying beside his bed, his throat slashed and a massive gash on his head, police sources said.
His body had numerous other stab wounds that indicated he had fought for his life, the sources said. 'The bloody knife was right next to him,' one source said.
The killer covered Lea's body with clothes and bedding, and locked the door on the way out – leaving Lea's cat, Oreo, roaming around inside, the sources said…Friends and co-workers said the event planner with the boyish smile was gregarious, outgoing and always went out of his way to help people.
But that last quality may have led to his murder."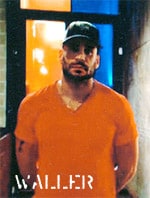 Police are trying to track down Lea's lover:
"A co-worker of Lea's, Michael Herz, said the lover – identified by friends of the victim as Justin Waller – was 'down on his luck' and was supposed to stay with Lea only briefly. 'A few days turned into a few weeks. A few weeks turned into a month. A month turned into two,' Herz said. 'This weekend is when John was going to tell him he had to leave.'
Herz added of his slain co-worker: 'He was an extremely giving person and, apparently, that's what ultimately did him in.'"
NY1 video news report HERE.
Lea was an acquaintance of mine, a better friend of my boyfriend, and a close friend of many other people I know. He will be missed, and I pray his killer is brought to justice. R.I.P. John.