Read transcripts of the federal Prop 8 trial HERE.

Man found dead on gay cruise in the Cayman Islands.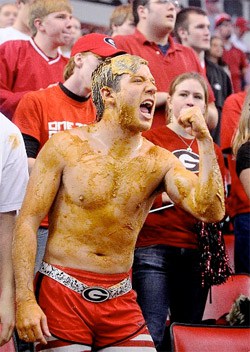 "Nutty" fan at UGA-Tennessee game figures out a way he can get on the court without anyone touching him.

This ad has triggered my deepest fears.

Gay pianist Earl Wild dies at 94.

Arjan Writes talks to gay artist Matt Morris about his new album and his duet with Justin Timberlake at the "Hope for Haiti" telethon (if you missed their performance, watch it here — it was definitely the best part of the telethon).

Here are all the 'Hope for Haiti' performances.

Beautiful ad fights deforestation.

Glee's Jane Lynch plans to marry in May, according to reports.

There's an 80% chance Harold Ford Jr. will run for Senate in New York, says a supporter.

Israel's top gay dating website celebrates 10th anniversary: "The number of active surfers on Atraf has already passed 100,000 – and while the site associates itself with the queer community, some 41 percent of regular users identify themselves as straight.
The surprisingly high figure of 'straight' surfers can likely be attributed to those who have not yet come out of the closet and are wary of identifying themselves with their picture (even if it is hidden) as 'interested in men.'"

WATCH: Betty White proves why she's a national treasure.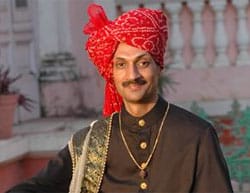 Gay Indian Prince Manvendra Singh Gohil to marry in Nepal: "The ceremony is the start of what Nepalese lawmaker Sunil Babu Pant
hopes will become a lucrative business for his country, whose once
thriving tourist industry is still reeling from a decade-long civil war
that ended in 2006."

Lithuanians apply for Gay Pride parade permit.

Male model fix: Francisco Lachowski.

Judge gives 30-day deadline in lesbian child abduction custody case: "Lisa Miller has disappeared with 7-year-old Isabella Miller-Jenkins, and
Miller's former partner renewed her call for help finding the girl."

New York courts growing accustomed to transgender name changes.

Archy & Mehitabel: Musical duo pens track to benefit Matthew Shepard Foundation.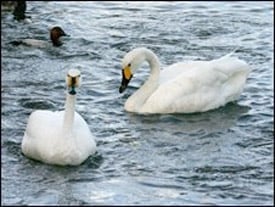 Swans in rare divorce: "It is not unheard of for the birds, which usually
mate for life, to find a new mate but it tends to be because one of the
pair has died, they said."

Georgia upholds life sentence in gay panic murder case: "At trial, Hall said he was high on cocaine when he stabbed Cook more than 20 times while in a trance triggered by childhood
memories of seeing his father stab his mother to death."

Westboro Baptist to picket at Stanford.

Hawaii's long history on gay unions. "Regardless of H.B 444's fate, no one believes the controversy over same-sex unions will fade any time soon.
Arakaki said he can't recall any other issue during his 20 years in office that touched such a raw nerve. 'It's because the evangelical and other churches are a lot more involved. It's become their issue and what they stand for and what they represent. It also speaks to traditional family values that we have here in the Islands and in the country,' he said."