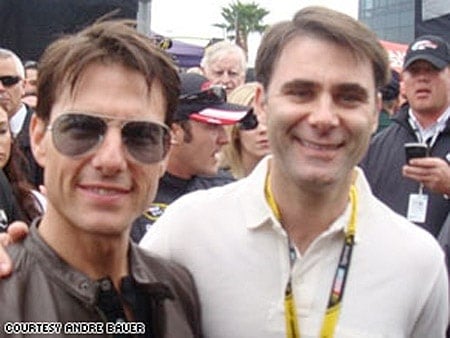 South Carolina Lt. Governor Andre Bauer, who was responding to an alleged "smear campaign" regarding his sexuality last September while waiting to see if he'd ascend as his state's top official in the wake of Governor Mark Sanford's extra-marital affair, is back in the news again for remarks he made regarding the poor:
"Bauer, who is one of several candidates seeking the Republican gubernatorial nomination, said Friday that providing government food assistance to lower-income residents – things like food stamps or free school lunches – encourages a culture of dependence. 'My grandmother was not a highly educated woman, but she told me as a small child to quit feeding stray animals,' Bauer told an audience in the town of Fountain Inn, according to the Greenville News. 'You know why? Because they breed.'"
Bauer told CNN he regrets the choice of words: "'I never intended to tie people to animals,' he said, before opting
for a kinder animal metaphor: 'If you have a cat, if you take it in your
house and feed it and love it, what happens when you go out of town?'"
He also provided CNN with a photo which is sure to squelch those gay rumors.
(via wonkette)
Previously…
SC Lt. Governor Andre Bauer: Gay Talk is Improper, Ridiculous, Silly [tr]