HRC: take action on Uganda.

Harold Ford Jr. in NY Post: "It's true: I am strongly considering running for the United States Senate." Governor David Paterson: "I would suggest he would look for another state to run a primary." Christine Quinn: Let Ford run.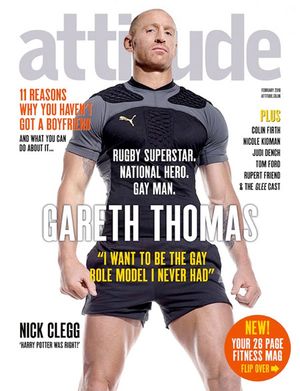 Out rugby superstar Gareth Thomas does Attitude.

I'd say yes, it's over.

More reasons to love Alan Cumming.

Gay art champion Fritz Lohman dies at 87.

Author Benoit Denizet-Lewis to speak at NYC Gay Center tonight.

Bi-national couple discusses being gay in Rio de Janeiro.

LOGO greenlights four new series for 2010:
"The four greenlit series include 'The Robert Verdi Show Starring
Robert Verdi,' which casts an unblinking eye on the celebrity-filled,
super-high-stress lives of "stylist to the stars" Verdi and his
creative team; 'RuPaul's Drag U,' where RuPaul and other drag queens
apply fairy godmother dust to the looks and lives of people in need of
a little assistance; 'The Arrangement,' an original series that follows
the surprisingly intense action in a high-end floral design
competition; and 'Kept,' the much-buzzed-about project that takes an
unflinching look at a handful of gay men in Manhattan who are, or
aspire to be 'kept' by another man."

Hugh Jackman is a teabagger!!!

Vulgar outtakes from Better off Ted.

Study shows huge drop in meth use among gay men in NYC.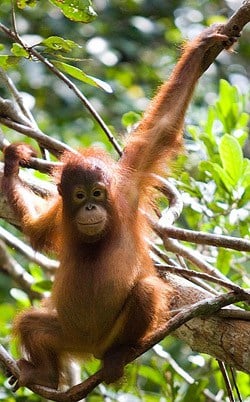 Humans wiping out species at 1,000 times the natural rate.

Google considering selling advertising on Google Maps street view images:
"The link can be associated with a property owner, for example the
property owner which owns the physical property portrayed. The link can
alternatively be associated with an advertiser who placed the highest
bid on the image recognized within the region of interest (e.g.,
poster, billboard, banner, etc.). Any portion of the geographic display
image in which the region of interest is located can be selectable
(e.g., hot-linked). For example, the image of the coffee shop can be
hot-linked to an advertisement for the coffee shop."

Cosmo Skeletor.

Paula Abdul hangs with Chi Chi LaRue (site nsfw).

Tucker Carlson's new site kicks off with joke about Rachel Maddow being a man.

Monsanto corn linked to organ damage, which is scary, because Monsanto corn is in just about everything.

Full Frontal Fashion Q&A with Johnny Weir: "This year I have been so inspired by Fabergé eggs. I think inspiration
can come from some of the least expected places. I can say that at the
moment, I am very inspired by Lady Gaga's style as well as the style of
Sergey Lazarev. Gaga is always forward, while Lazarev dresses the way I
think a man should dress, and I find myself somewhere in between."

Madonna to release Sticky & Sweet Tour DVD.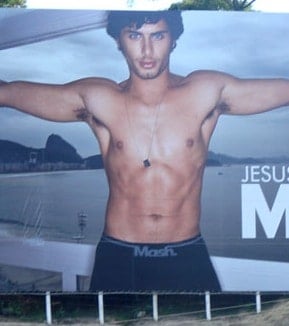 Jesus Luz flashing his undies all over Brazil.

Benched: Taylor Kitsch leaving Friday Night Lights.

Italy to open prison for transgender inmates: "The prison, at Pozzale, near the Tuscan city of Florence, is expected to house inmates who mainly have convictions for drug-related offences and prostitution.
Gay rights groups in Italy welcomed the move to convert an almost empty medium security women's prison into a specially equipped detention centre.
It is thought that Italy has a total of some 60 transgender prisoners.
The centre will house about 30 people, according to reports."

Facebook employee tells all? "Facebook is recording data on everything you do on the site. Everything.
And not just the messages you've written and received either: it knows
how many times you've clicked on your friend's profile, which photos
you've viewed, and more. Using this data it can establish who your best
friends are, which helps it generate interesting stories in your News
Feed. According to the interview, this data has recently been used to
streamline search (your best friends show up first as your type in your
query, rather than an alphabetical list)."