Al Sharpton is Team Harold Ford Jr.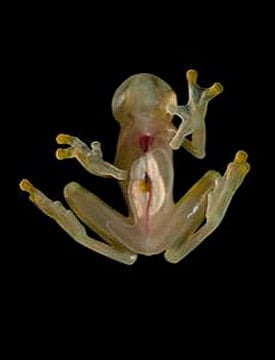 Transparent frog among 30 new species discovered in coastal rainforests of western Ecuador: "The team of scientists, who work for Reptile and Amphibian Ecology International, also identified four new species of stick insect, three species of lungless salamanders, a tiny, scaly-eyed gecko known as Lepidoblepharis buschwaldii and a bushmaster – the longest viper in the world."

Madonna wants to have Jesus' baby.

Coachella music fest announces 2010 line-up.

Budding "ex-gay" sounds off: "But for the first time in my life, I've been getting to know girls.
It's been a blast. As a teacher, I find them naturally adept at flying
helicopters. They listen and they are good at multi-tasking. They are
fun to be around and sometimes they're pretty."

Gays in Buffalo, NY rally in response to recent gay bashings: "he evening was light by candlelight as the hundreds gathered moved through Buffalo's historically gay neighborhood. Allentown is the home to many glbt residents, businesses and most of the area's gay bars.
Many observers were clearly moved as the participants began to move their candlelight procession down Allen Street towards Main Street. This marked the first time in recent memory that there has been any public demonstration of gay civil rights in Allentown."

Video: Katy Perry and Timbaland in "If We Ever Meet Again".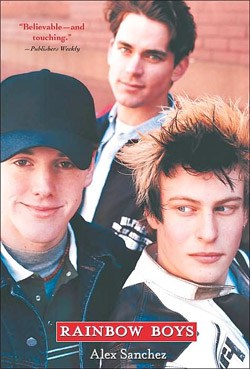 White Collar actor Matt Bomer, who recently said he's not bothered by gay rumors, once posed for the cover of a gay novel.

Scott Brown is White Obama.

Ugandans threaten U.S. product boycott over anti-gay bill: "Sempa said, 'Most Ugandans do not support homosexuality. We are to
launch a campaign against consumption of US, UK, and Canada products in
Uganda if those countries continue to threaten our country because of
the anti gay bill. We will make people stop buying Coca Cola, Pepsi
Cola and other products from USA.' Ugandan observers however claim that while the government might not
tolerate Sempa's declarations due to the high economic stakes, Sempa's
threats, if realised, could prove risky for Ugandans as it could put a
high number of people out of work."

The state of gay media in Atlanta.

NJ gay groups target Senator Kean, who voted "no" on marriage equality bill: "Mannix said it wasn't simply Kean's 'no' vote on the measure that
sparked the movement against him. It was mainly a speech Kean delivered
on the floor of the Senate prior to the vote, he said."

Hugh Jackman must spend half his life shirtless in the water.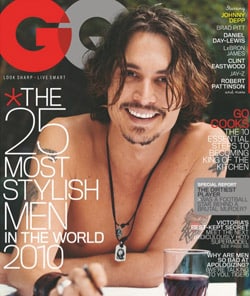 Johnny Depp does GQ.

Kelly Orr, lead singer of the band Teen Hearts, is a loser.

Newt's list: "Among the other Republican candidates Gingrich named as possible 2012
contenders included former Alaska Gov. Sarah Palin, former
Massachusetts Gov. Mitt Romney, and former Arkansas Gov. Mike Huckabee.
Also included on Gingrich's list are Govs. Tim Pawlenty of Minnesota,
Mitch Daniels of Indiana, Haley Barbour of Mississippi, Rick Perry of
Texas and Bobby Jindal of Louisiana. South Dakota Sen. John Thune may
also be a potential candidate, Gingrich said."

Speculation surrounds Sydney Mardi Gras line-up.

Why the sudden shift by China on gay rights? "Chinese forums are awash with the debate, another sign that things may be changing. One poster even joked that tóng xìng
(same-sex) relationships could be the answer to the country's lopsided
boy-to-girl ratio. It is estimated that by 2020 around 24m Chinese men
of marrying age will be without spouses."