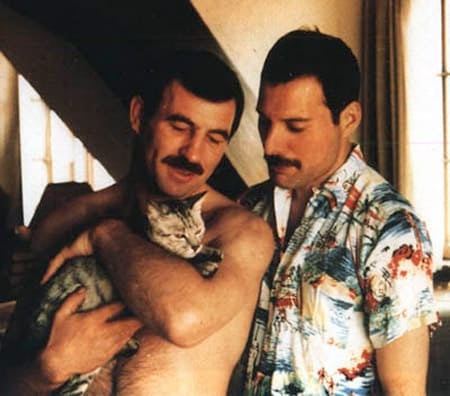 The Irish partner of the late Freddie Mercury died on New Year's Day and was laid to rest yesterday, the Irish Independent reports:
"Jim Hutton, who also worked as a hairdresser for the Queen singer, died on New Year's Day after a battle with cancer, just three days short of his 61st birthday.
He lived with Mercury for the last six years of the singer's life and was present at his bedside when he passed away at his Kensington home in London on November 24, 1991.
The star died from broncho-pneumonia induced by AIDS after publicly acknowledging he had the disease the day before his death.
Mercury left his partner £500,000 as well as a plot of land at Rutland Terrace, Carlow where Hutton built a house. The bulk of Mercury's estate went to Mary Austin, his former girlfriend of six years.
Hutton himself tested positive for AIDS in 1990 but he didn't tell Mercury for nearly a year afterwards."
Hutton was buried in his hometown of Carlow, Ireland.