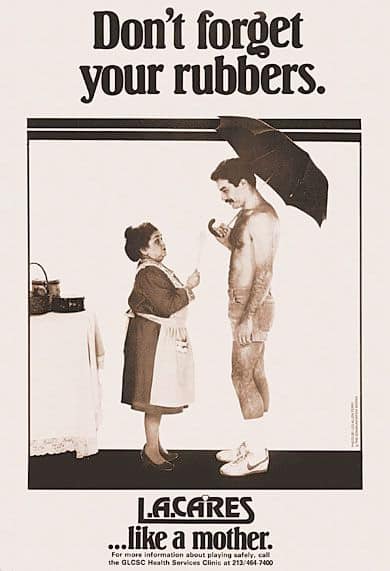 I posted a link in the news round-up to a news item regarding the death of Zelda Rubinstein, best known for her role as Tangina Barrons, the psychic in Poltergeist.
There's certainly more that she should be remembered for, however, than her search for Carol Anne.
"Zelda not only lent her support to the L.A. Gay & Lesbian
Center—before it was popular for celebrities to support AIDS and LGBT
organizations–she volunteered to star in a groundbreaking HIV prevention
campaign for us," said Lorri L. Jean, CEO of the L.A. Gay & Lesbian
Center.  "The image of her on billboards and posters, saying to a
shirtless guy holding an umbrella: 'don't forget your rubbers,' is now
iconic.  She will be deeply missed."
Advocate has an interesting interview with Rubinstein about her AIDS activism.