On a more personal note… I mentioned late last year that my friend and fellow blogger David Mixner would be receiving the Point Foundation's Point Legend Award at this year's NYC Gala on April 19. I am proud to be one of the co-chairs of the event honoring David, and would encourage everyone who's in New York and able, to take part.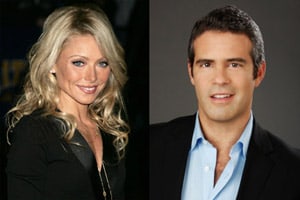 I also have some news: Kelly Ripa will join Bravo-TV's Andy Cohen to co-host the event. Mixner, who has been a force within the LGBT community for many years, is celebrating 50 years of community organizing and volunteering. Victoria Reggie Kennedy, widow of U.S. Senator Ted Kennedy, will present the award to Mixner during a program that will also include presentations from Point Alumni Dr. Julie Schell and Point Scholar Ruben Ortega. Recipients of the Point Courage Award and Point Inspiration Award will be announced shortly. Capitol recording artist, Dave Koz, is scheduled to perform with more celebrity performers and presenters to be announced.
Please join me this April in honoring a great force for the LGBT community to benefit a foundation that serves our future. Information on the event (tickets, etc) and how you can get involved can be found HERE.
The Point Foundation is the nation's largest scholarship-granting organization for lesbian, gay, bisexual and transgender (LGBT) students of merit. Point provides financial support, leadership training, mentoring and hope to LGBT individuals who are marginalized because of their sexual orientation, gender identity or gender expression.