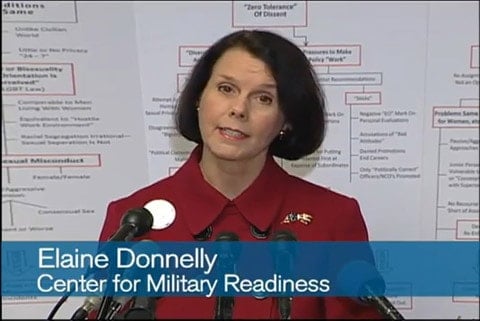 Via HRC Backstory comes this video from today's CPAC conference.
A group of right-wingers led by their fearless wingnut leader Elaine Donnelly had a press conference to rally against repeal of the military's failed "Don't Ask, Don't Tell" policy.
Donnelly, along with Tom Minnery, Vice President, Public Policy, Focus on the Family, Tony Perkins, President, Family Research Council, David Keene of the American Service Union, Penny Nance of the Concerned Women for America, and Retired Admiral James Lyons presented their bigoted arguments (that according to all the latest reports have no basis in reality) in support of the ban.
The highlights, AFTER THE JUMP…