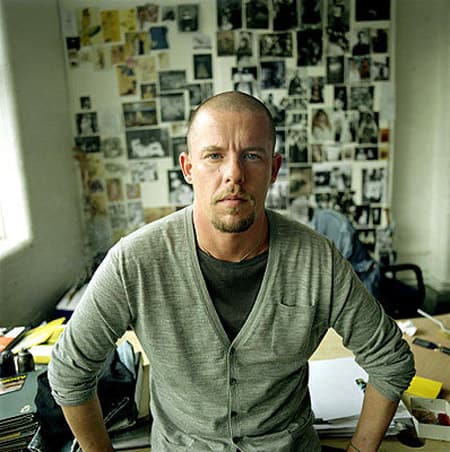 Britain's Daily Mail reports that designer Alexander McQueen has taken his own life:
"The 40-year-old committed suicide just days after the death of his mother, Joyce.
His death also comes just three years after his close friend, Isabella Blow – who plucked him from obscurity and helped him become a star – killed herself.
McQueen was found at his luxury flat in Green Park, central London. It is believed he hanged himself.
A source at McQueen's office this afternoon confirmed his death, saying: 'It is a tragic loss. We are not making a comment at this time out of respect for the McQueen family.'
His death comes just days before the start of London Fashion Week and weeks before he was due to unveil his new collection at Paris Fashion Week on March 9…
…Openly gay, McQueen once described himself as the 'pink sheep of the family'. He married his partner, film-maker George Forsyth in the summer of 2000.
The ceremony took place on a yacht owned by the prince of Gambia in Ibiza and Kate Moss, a close friend, was a bridesmaid."
R.I.P.