Frank: ENDA passage on track…

Westboro Baptist Church signs on to campaign against safe schools chief Kevin Jennings.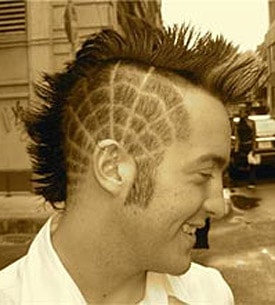 Suspect in Boston hairdresser Daniel Yakovleff's (pictured) murder blames third man.

A very sweet reunion.

Nathaniel Rogers does some Vancouver Olympics figure skating costume-gazing.

Rachel Maddow steps into CPAC: "Since I was in town, and I knew we'd be talking about CPAC, it made sense to just stop by and see for myself."

Mike Manning really is bisexual: deal with it.

Behind the scenes of Rihanna's "Rude Boy" video.

Catholic Archdiocese of Washington D.C. ends foster care program rather than comply with the district's new marriage equality law which prohibits discrimination to same-sex couples: "Catholic Charities, which runs more than 20 social service programs for the District, transferred its entire foster-care program — 43 children, 35 families and seven staff members — to another provider, the National Center for Children and Families. Tommy Wells (D-Ward 6), the D.C. Council member who chairs the Committee on Human Services, said he didn't know of any problems with the transfer, which happened Feb. 1." Plus, Maggie Gallagher doesn't get it.

Lady Gaga wanted to represent the future with McQueen tribute.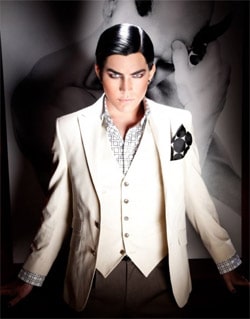 More Glambert.

Australian broadcasters crack gay jokes during Johnny Weir figure skating performance: 'What about the fashion at the ice skating?' said Eddie, of Weir's skin-tight, skating ensemble.
'They don't leave anything in the locker room those blokes,' said Molloy.
'They don't leave anything in the closet either do they?' was Eddie's reply. Molloy told him to watch it or he'd get himself into trouble. Although it didn't stop them later throwing in a reference to Brokeback Mountain."

Anti-gay reggae singer Capleton booted from bill in California.

Conservatives to beat Pelosi piñata at CPAC afterparty: "We're hoping to have the females whack the piñata and males try their hand at a Harry Reid punching bag."

Prosecutors outline evidence, theory in unsolved D.C. murder of Robert Wone.

Tempe, Arizona penis tree enrages neighbors.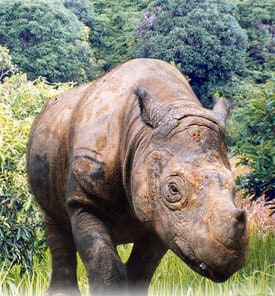 Hope: Critically endangered Sumatran rhino expecting calf in captivity: "The calf will be the fourth Sumatran rhino to be born in captivity, and the first in Indonesia.
The number of Sumatran rhinos has halved in the past 15 years. There are now an estimated 200 in the wild."

Journalist in Uganda speaks to CBC Radio 1 about anti-gay situation there (scroll down to bottom).

113 countries sign treaty to protect shark species.

70-year-old British man seeks to be cleared from conviction over homosexuality in 1959: "'I came into this world without a criminal record and I'd like to leave this world without one,' said Crawford, a retired butler. 'The police beat me and beat me and forced me to confess to being gay, but I know in my heart I did nothing wrong.'
Crawford's bid to clean up his record is backed by gay organizations looking to help others who were convicted under Britain's once draconian anti-homosexuality laws, which began to be eased in 1967 as social values changed and sex acts between consenting adults began to be decriminalized."