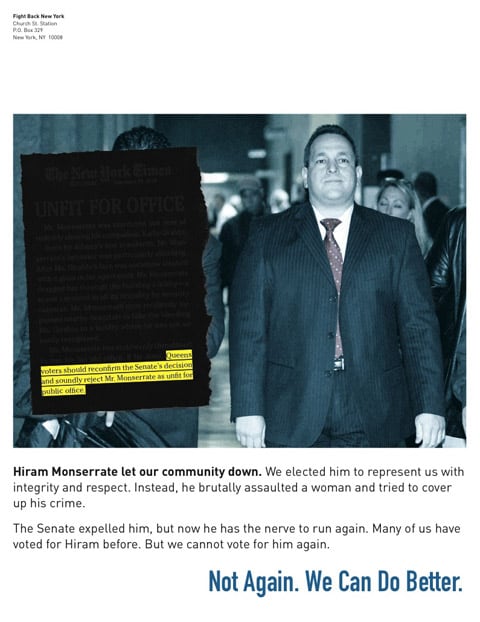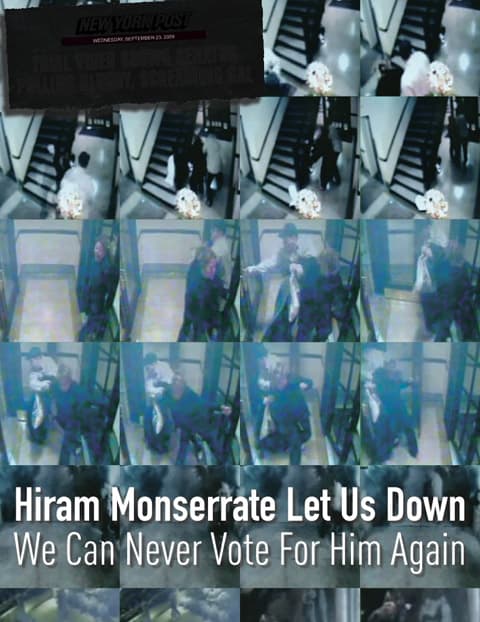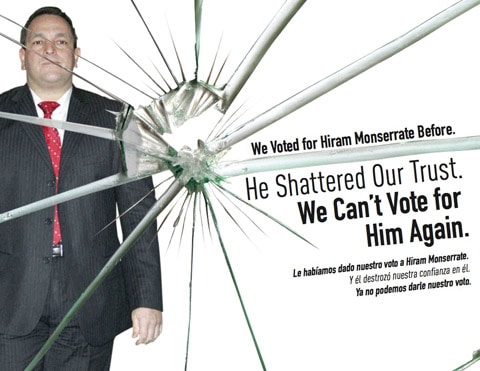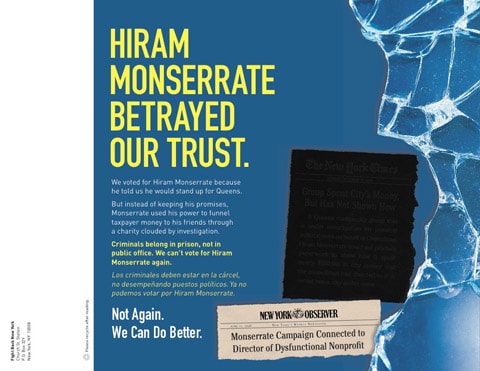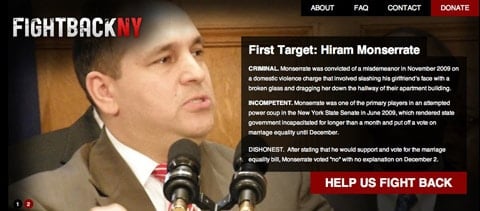 Fight Back NY, the new political action committee started by gay advocate Tim Gill and others that plans to aggressively target New York state senators who voted against the recent marriage equality bill, has officially launched.
The group also has a Facebook page.
Jeremy Peters wrote about it in a NYT piece published last night. As Peters noted, the group's first target is state senator Hiram Monserrate, and Towleroad can show you four of the fliers going out to voters in Monserrate's district as the first wave against him.
Check them out, AFTER THE JUMP…