Michael Petrelis points out that an openly gay man, former assistant managing editor Richard Berke, has replaced Suzanne Daley as the New York Times' national editor: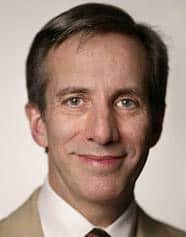 "The appointments, to take effect March 22, were made by Bill Keller, the executive editor, and announced in a memo he sent to the news staff.
'I've long subscribed to the principle, if it ain't broke, fix it anyway,' Mr. Keller wrote. 'Sometimes the best way to keep people fresh and excited is to move them when they're at the top of their game.' … Mr. Keller wrote that in a time of political upheaval, Mr. Berke, whose background is primarily in covering politics, will be well-suited to the national editor's job of directing a staff of reporters in bureaus around the country."
Petrelis notes: "No mention was made about him being gay, which is a good thing these days. I wouldn't expect the Times to tell readers about a staffer's race or gender, when such personal characteristics have no bearing on his ability to do the job he's been assigned."