Ten
things you can do to oppose the anti-gay legislation in Uganda.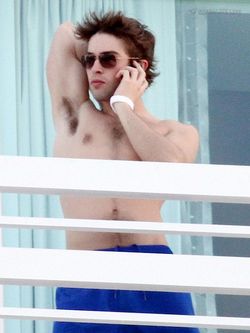 Chace Crawford unleashes his man scent on Miami Beach.
Madonna is no doubt furious that unretouched photos of her keep leaking.
Brazilian man granted asylum in U.S. claiming persecution over his homosexuality: "I lived in constant panic in Brazil. I tried to hide that my
homosexuality, but the attacks and threats were constant. At the time (I
lived in Brazil), I have been attacked by skinheads and brutally beat
up by the police. After you've been threatened by the police, you become
aware that there is no one there to protect you, so coming the live in
US was a matter of life or death for me."
Snooki has found the guido juicehead of her dreams.
Bradley Cooper has a tanning accident.
Lesbian couple in Vermont battles Boy Scouts: "Cate and Elizabeth Wirth wanted to help with their son's Cub Scout troop but were told they were not welcome. The Supreme Court has affirmed the Scouts' right to bar homosexuals. But Vermont Congressman Peter Welch and 25 of his colleagues have written to the Boy Scouts on the Wirths' behalf. The letter calls the policy 'deeply troubling' and "damaging" to impressionable children."
Kellan Lutz gets comfy in a bod pod.
What would you do if your boyfriend had an "arrangement" with a toothbrush "perv"?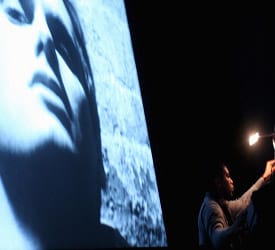 Detroit techno innovator Carl Craig creates new soundtrack for Warhol oral sex film.
Harold Ford Jr.'s apartment is relentlessly
yellow.
NYC's Roxy to reopen as lounge-restaurant-event space?
India gets gay Valentine's Day cards: "Homosexual consumers are not exactly spoiled for choice, with just two cards for gay men, two for lesbians and one gender-neutral card.
The wording of the messages is also pretty basic.
A lesbian version says: 'For my girl friend from your girl friend.' The gender-neutral card reads: 'Oh how totully gay!' (sic)."
Audio: Former BP CEO Lord Browne discusses the fear he had of having his sexuality discovered: "Lord Browne called the lie a 'deep error of judgement', adding that he
was still "terrified" about being discovered as gay even at the end of
his career."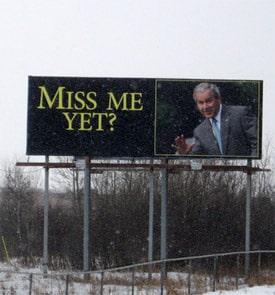 Bush billboard frightens residents of Minnesota.
Dubai closes viewing
deck on Burj Khalifa after electrical issues.
What is your HIV Prevention mobster name?
Australian bank worker claims he perpetrated $1 million fraud from his employers because they were homophobic: "The Welsh-born equipment leasing manager had been employed at Suncorp
Metway since 1998 and claimed he enjoyed the work environment until the
last two years, when he alleged he had been victimised for being gay. It was at this time that Gabriel stole nine cheques with a value of just
under $200,000 before embarking on a spiralling system of
part-repayment while generating fraudulent leases that eventually cost
his employer $601,534."